Dean of Students Shares Research on Gender Identity in India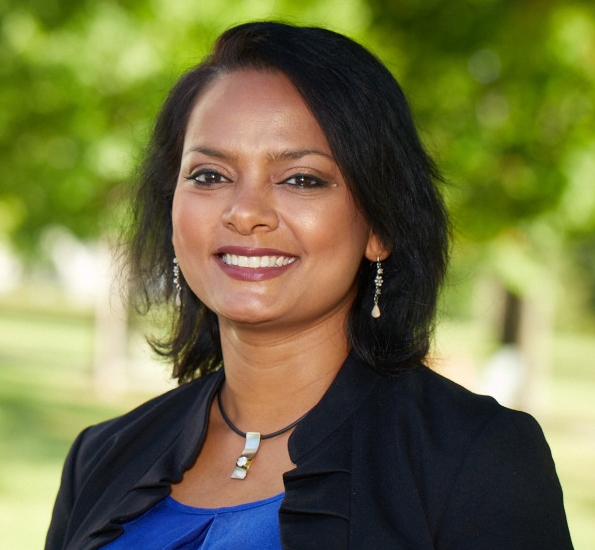 MIDDLEBURY, Vt. – Dean of Students Baishakhi Taylor shared findings from her current research project at a presentation sponsored by the Program in Gender, Sexuality, and Feminist Studies on November 28 in the Axinn Center.
Taylor, who is also a lecturer in Middlebury's sociology/anthropology department, discussed "The Ungendered Self: Sex Reassignment, The Third Gender, and Gender Fluidity in India." The topic is also the working title of a book-in-progress she is co-authoring with Katherine Ewing, a professor of religion and director of the Institute for Religion, Culture and Public Life at Columbia University.
The book will draw upon Taylor and Ewing's research into gender identity and the politics of sex change surgery in Kolkata (formerly Calcutta) in India's West Bengal state.
As Taylor explained: "Sexual reassignment surgery is still seen [in India] as something very Western. And in the context of Kolkata, it is tied to who can afford to go through the surgery because it is an expensive and lengthy process." There are "stigmas" attached to the surgery, she said, and added: "In India you have to have a diagnosis of 'gender identity disorder' [from a psychiatrist] in order to start the process."
Taylor and Ewing have interviewed transgendered individuals, their friends and family members, as well medical professionals and the "community" that supports people going through the process. The researchers are examining the "sense of loss" or the "losing of one's self" experienced by some individuals, as well as their "realization of their authentic selves."
During her lecture Taylor showed video clips of Manabi Bandyopadhyay, the first transgender person in India to attain a PhD, and of filmmaker Rituparno Ghosh, who explored gender identity in his work and died from complications related to hormone treatments after abdominoplasty and breast implant surgery. She also screened excerpts from a late-1980s Indian television program called "Mahabharat," which was based on the Hindu epic of the same name and explored issues of gender identity.
Taylor said the colloquial term hijras is used in South Asia to refer to individuals who are transgender or transsexual. Hijras suffer socioeconomically in India, she explained. "They are not part of the mainstream in India. They are still marginalized, but at least in part of Bengali now they have choices."