Celebration for Midyear Graduates Slated for February 3-4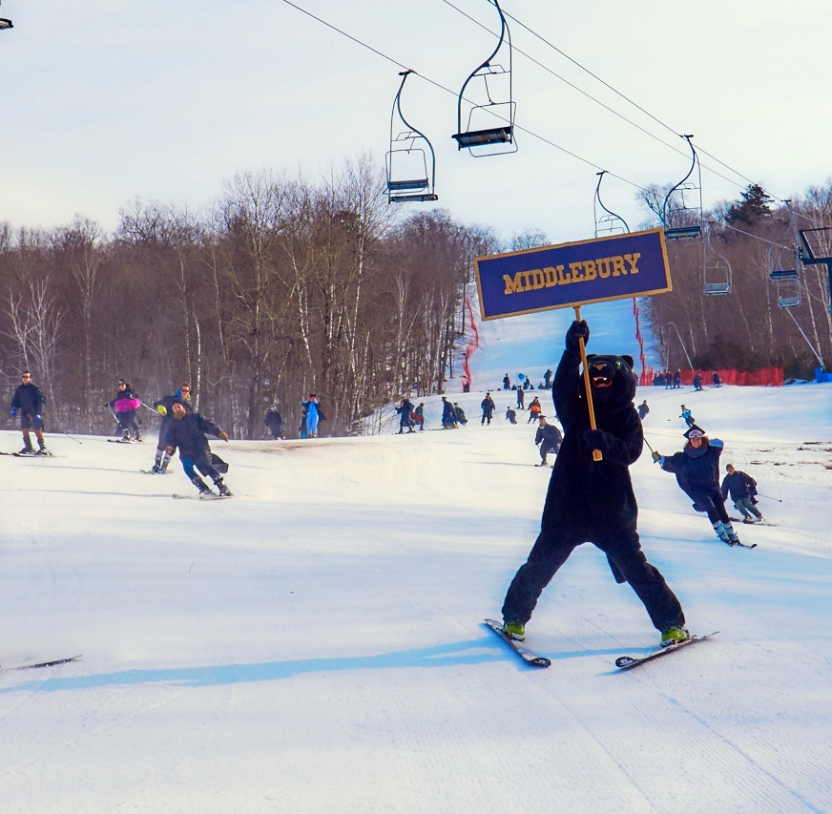 MIDDLEBURY, Vt. – Middlebury will honor its midyear graduates with the annual Feb Celebration on Friday and Saturday, February 3-4. Having just completed the final winter term of their Middlebury careers, the 117 members of the Class of 2016.5 will enjoy several unique Middlebury traditions.
The celebration begins Friday when students and their families are invited to the President's Reception from 4:30 to 6:00 p.m. at Robison Concert Hall in the Mahaney Center for the Arts. President Laurie Patton will welcome the class and their families, followed by a talk by guest speaker Christal Brown, assistant professor of dance. The President's Reception will take place in the upper and lower levels of the Mahaney Center lobby at the conclusion of the talks.
On Saturday morning, students will process in academic regalia to Mead Chapel, where President Laurie Patton will address the class at 9 a.m. This year's student speaker is Christian Johansen, an environmental studies major from Etna, New Hampshire. As part of the ceremony, each member of the class will receive a replica of Gamaliel Painter's cane from the Middlebury College Alumni Association.
Following the ceremony at Mead Chapel, festivities will move up the mountain to the Middlebury Snow Bowl for the ski-down at 11:30 a.m. Non-skiers will also join the fun, either hiking or snowshoeing down the mountain with their classmates.
The celebration will conclude back on campus with a luncheon from 1:30–3:00 p.m. in Proctor Dining Hall, with students, families and friends invited.