Students Job-Shadow L.A. Entertainment Industry Leaders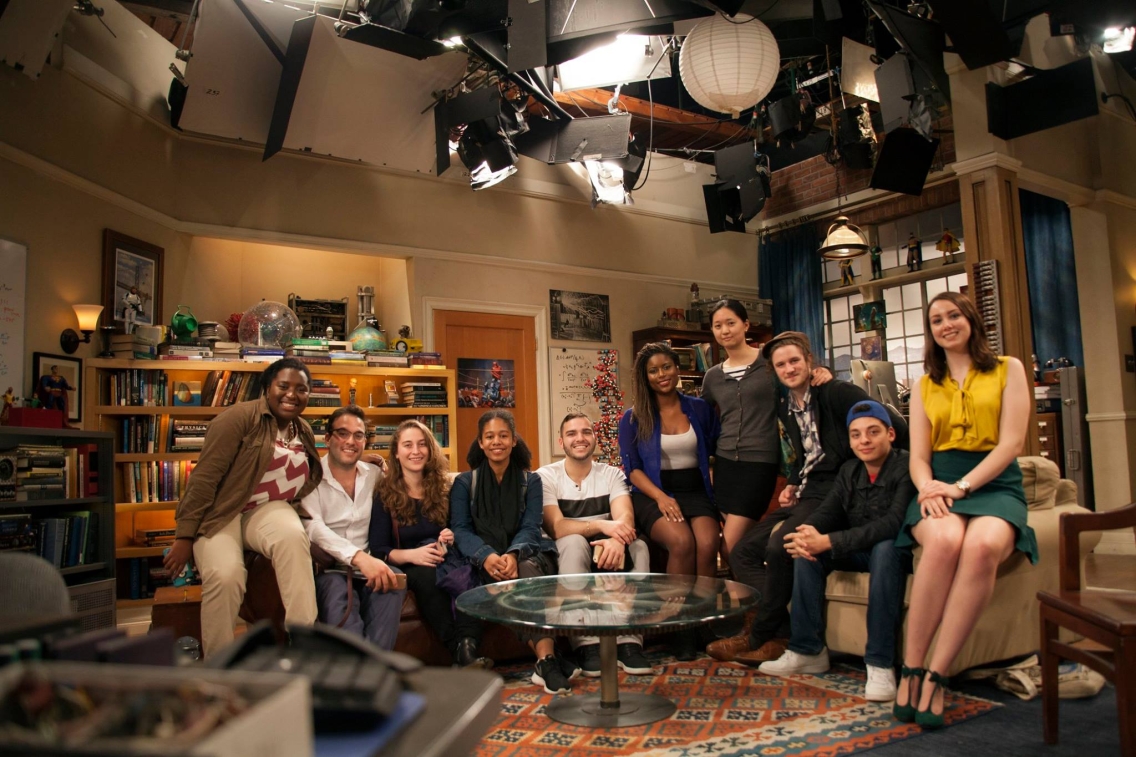 Middlebury students visit the set of "The Big Bang Theory."
MIDDLEBURY, Vt. – Visting the set of the popular sitcom "The Big Bang Theory" was one highlight of the 'LA Trek' for Pedro Bitar '17.5 and Coumba Winfield '17, two of 10 Middlebury students who recently returned from a trip to gain career advice from alumni in the entertainment industry.
Organized by the Center for Careers and Interships, the trip clarified and reinforced Bitar and Winfield's plans for what work they'd like to pursue after graduation.
WCAX-TV spoke to the two students about what it was like to be on the set of such a well known show and the valuable connections they made while in Los Angeles. Watch WCAX-TV's news story here.