Matthew Dickerson Appointed Artist-in-Residence at Acadia National Park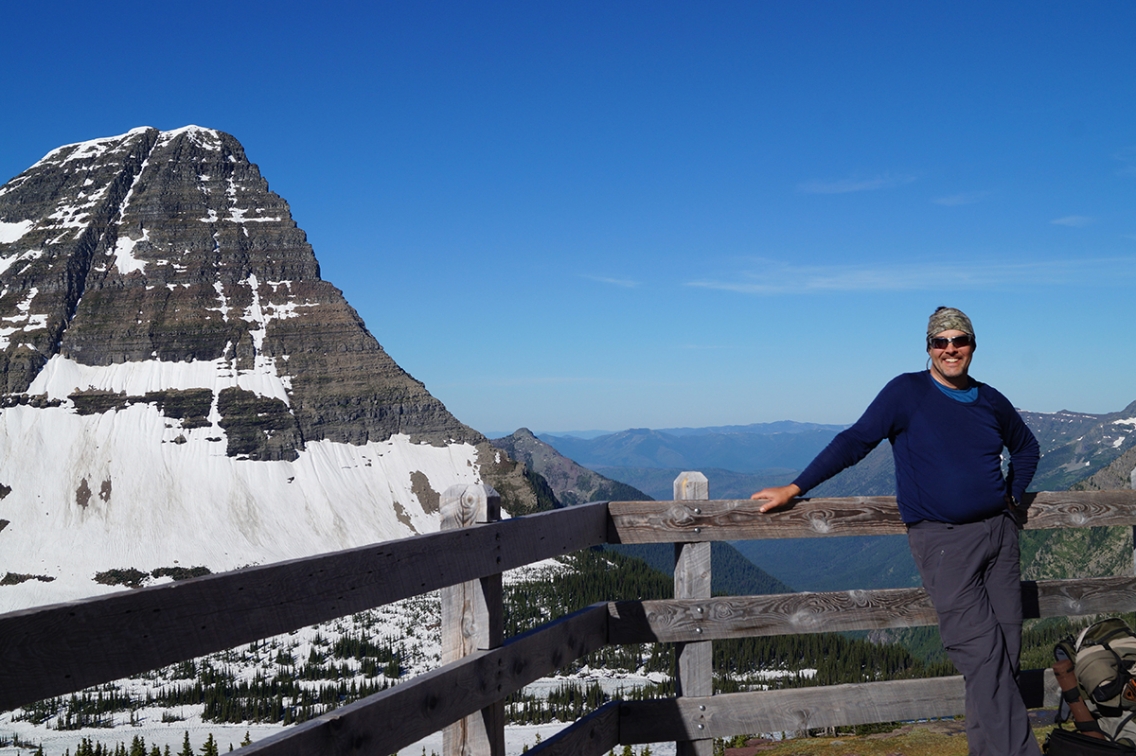 Professor Matthew Dickerson enjoys the views from Logan Pass during a 2017 residency at Glacier National Park.
MIDDLEBURY, Vt. – Professor of Computer Science Matthew Dickerson has been named artist-in-residence at Acadia National Park for summer 2018. In this role, he will spend three weeks living in an apartment in the park, writing about the park and surrounding ecosystems with a special emphasis on nature writing and environmental writing about rivers, streams, lakes, and estuaries. Dickerson will also make two public presentations to school groups visiting the park.
His nature writing has appeared in a variety of places from newspapers to fly fishing magazines to journals to a forthcoming book to be titled The Voices of Rivers, which is set for publication in early 2019.
This is Dickerson's second residency in a national park. In 2017, he spent four weeks at Glacier National Park in Montana, living in an artists' cabin in the west side of the park. While his central responsibility was observing and writing, he made three public presentations. He also spent time with several park employees, including rangers and biologists, and with USGS biologists working in the park.
Dickerson's narrative nonfiction nature writing has been published in several books, and his essays from these experiences will be published in a new volume from Homebound Publications. This summer, his new book of narrative nonfiction nature writing—directly related to the writing he has done and continues to do in the national parks and national forests—will be published, titled A Tale of Three Rivers: of Wooly Buggers, Bowling Balls, Cigarette Butts, and the Future of Appalachian Brook Trout.