College Counseling Workshop June 7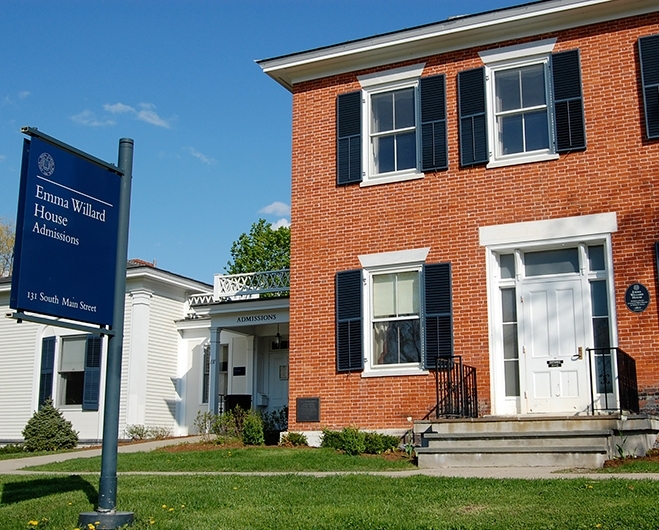 The Admissions Office is located in Emma Willard House.
MIDDLEBURY, Vt. – Middlebury College will offer its free annual College Counseling Workshop, organized by the college's admissions office, on Friday, June 7, at McCardell Bicentennial Hall. Registration begins at 8:15 a.m. and the workshop is from 9:00 a.m.-12:30 p.m. The event is open to the public—high school age children and grandchildren of Middlebury alumni, faculty, and staff are invited, as are students from Vermont high schools and their parents. Preference is given to high school juniors.
The program gives an overview of the general selective college application process and does not focus on Middlebury College.
Parents and students will attend separate events that take place concurrently. Students will learn what their responsibilities are as they take the lead in the application process. The sessions for parents will outline how they can be supportive and effective throughout their children's college search. The workshop will cover the duties of admissions offices as well.
The workshop includes an in-depth mock application session presented by Middlebury admissions counselors as well as a financial aid session led by a staff representative from the college's Student Financial Services office.
Following the final presentation, workshop participants may schedule individual afternoon appointments with Middlebury's Student Financial Services office.
Any students who are interested specifically in Middlebury College may join a group information session at 1:30 p.m. followed by a campus tour at 2:30 p.m.
Registration for the free workshop is required, and the deadline to register is June 4. A complete schedule is online along with registration for the information session and tour. For more information, contact Natalie Figueroa at nfigueroa@middlebury.edu or 802-443-5274.