In Memoriam: Nicholas Clifford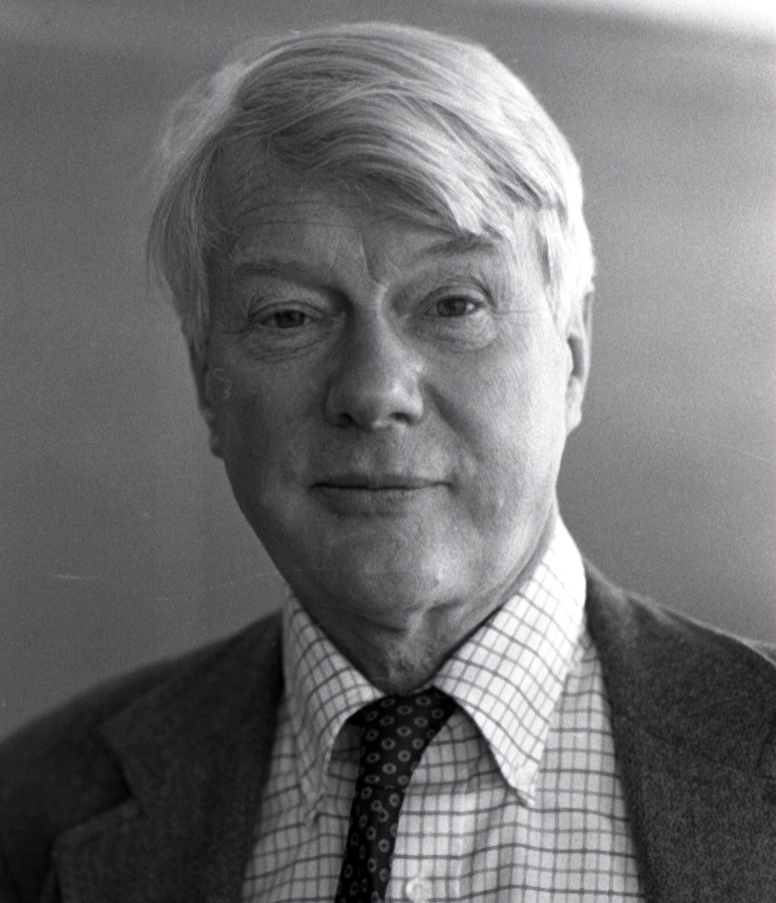 Nicholas Clifford, 1990
MIDDLEBURY, Vt. – Middlebury today mourns the loss of Nicholas R. Clifford, who, as a scholar, professor, administrator, trustee, and driving force behind the study of Chinese language and East Asian studies at the College, has left a lasting impact on the institution he so dearly loved and served for more than half a century.
"He was, quite simply, one of the most admirable and beloved members of the widespread College community," said John D. Berninghausen, the Truscott Professor Emeritus of Chinese Studies. "A real junzi [Chinese for 'gentleman' or 'cultivated person'], Nick was a man of honor and integrity, personal as well as professional. He was one of the wisest, fairest, most judicious, and intelligent people I have ever met."
Known to friends and family as "Nick," Clifford held the rank of College professor emeritus until his death on May 25, 2019, at his home in Middlebury with his children by his side. He was 88 years of age.
A 1952 graduate of Princeton who earned his MA and PhD in 19th- and 20th-century British foreign policy history at Harvard, Clifford joined the Middlebury faculty in 1966. Thirty years later, after he left his imprint on the College community, Clifford was elected to the Board of Trustees and served six years as a term trustee.
Revered by students, colleagues, and community members alike for his humility, generosity, and integrity, his selection to the Board of Trustees "speaks volumes," said Berninghausen. "The trustees of the College clearly placed considerable value in having the benefit of his wisdom and experience."
Middlebury President Laurie L. Patton, who arrived in 2015, came to view Clifford's legacy as nothing less than extraordinary. Upon learning of his death, she said, "He was a person who could fulfill so many different roles for the institution—beloved teacher and mentor, intellectual leader, institutional thinker. He leaves us with a profound example of Middlebury's best values of integrity, rigor, connectedness, compassion, and openness."
Born on October 12, 1930, in Radnor, Pa., Clifford attended Episcopal Academy in nearby Newtown Square and later enrolled at St. Paul's School in Concord, N.H. After completing his BA at Princeton, he served four years in the U.S. Navy as an intelligence officer, including deployments in the Taiwan Strait. Said Berninghausen, "Nick occasionally credited those experiences in Taiwan and aboard ship off the eastern coast of mainland China as having piqued what turned out to be his abiding interest in Chinese history and culture."
In 1957 Clifford married Deborah Pickman, a historian of New England women's history, whom he had met at Harvard while she was attending Radcliffe College. (Married for more than 50 years, she predeceased him in 2008.) After earning his doctorate in 1961, Clifford was an instructor in humanities at MIT and an instructor in history at Princeton before Middlebury came calling in 1966.
The Cliffords had four small children when Nicholas joined the Department of History as an assistant professor at the age of 35. Demonstrating a deep commitment to his scholarship, Clifford took the Language Pledge in the summer of 1969 and studied Chinese (at the third-year level) at the Middlebury Chinese School to gain greater proficiency in the language. He also studied Chinese at the Taipei Language Institute in 1970 and 1971 to further enhance his skills.
His Middlebury résumé includes professor of history and holder of the William R. Kenan Professorship in History, chair of the history department; dean of the summer Chinese and Japanese Schools; vice president of academic affairs; provost; and acting president of Middlebury College.
Clifford stepped down from active teaching in 1993. After retirement he served a term on the Connecticut College Board of Trustees, and he continued to write and stay active both in his community and in his field of scholarship. In 2013 Middlebury College established the Clifford Symposium in his honor. The annual event invites students, faculty, and scholars to explore a different topic at the beginning of each academic year.
His books include Retreat from China: British Policy in the Far East, 1937–1941 (published in 1967); Shanghai, 1925: Urban Nationalism and the Defense of Foreign Privilege (1979); Spoilt Children of Empire: Westerners in Shanghai and the Chinese Revolution of the 1920s (1991); The House of Memory (1994); and A Truthful Impression of the Country: British and American Travel Writing in China, 1880–1949 (2001). He also published numerous articles and book reviews in Commonweal, the Journal of British Studies, Pacific Affairs, the Journal of Asian Studies, and other scholarly journals.
In addition, Deborah and Nicholas Clifford coauthored Vermont in Flood and Recovery, 1927–1931 (2007), which won the 2008 Richard Hathaway Award from the Vermont Historical Society.
And yet all of his stellar accomplishments say little about the direct impact that Clifford had on generations of Middlebury students. To thaty point, Professor Emeritus Berninghausen said: "Nick Clifford was revered by many, many students who had the good fortune to study Chinese history under his tutelage. With his remarkable attention to detail and his capacity for sustained effort, virtually all of Nick's lectures were extremely clear, well-organized, erudite, and very much to the point.
"Whenever [he was] invited to give a guest lecture in another course, his lecture would be both fascinating and beautifully structured. No one could read a lecture as well as Nick; it sounded as spontaneous and lively as if he were not reading it at all, when in fact he probably had typed out every word. I seriously doubt that any Middlebury history majors writing a senior thesis ever had more individual attention lavished upon their drafts than those who had him as their senior thesis advisor."
Nicholas Clifford was predeceased by his beloved wife, Deborah, and his brother Pier. He is survived by his four daughters and their husbands: Mary and John Tittmann of Cambridge, Mass.; Sarah and Ledlie Laughlin of Washington, D.C.; Susannah and Tom Blachly of Adamant, Vt.; and Rebecca Clifford and Alessandro Panzani of Carmignano, Italy. He is also survived by six grandchildren: India Cooley, Nicholas Laughlin, Hester Tittmann, Henry Tittmann, Adam Blachly, and Alex Panzani.
A funeral Mass will take place on Tuesday, June 11, at 10 a.m. at St. Mary/Church of the Assumption, 326 College Street in Middlebury, with a reception at the Kirk Center to follow.