Sadie Housberg '21 Wins New England Journalism Prize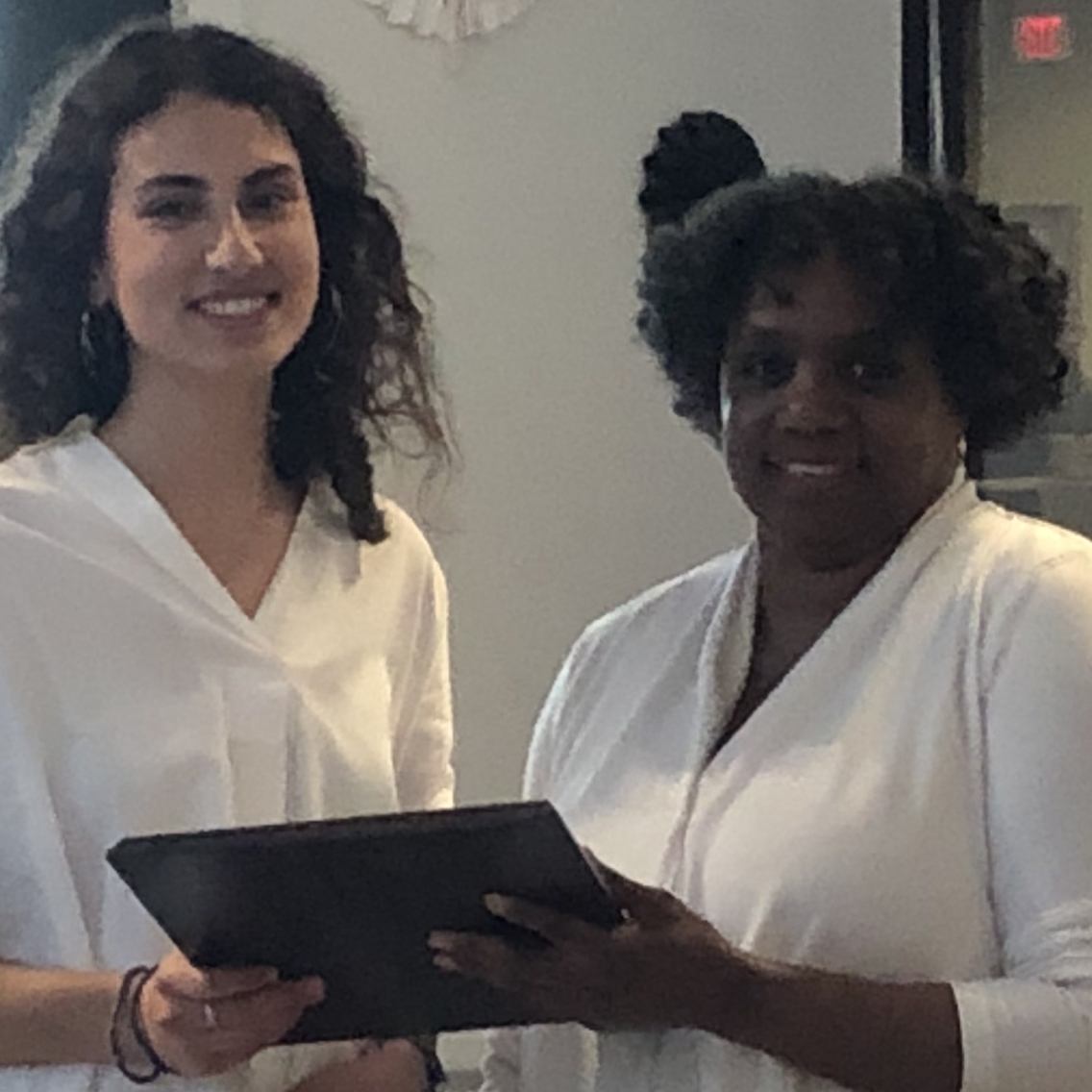 (L) Sadie Housberg '21 accepts the award for College Rising Star of the Year from Paula Bouknight, president of the New England Society of News Editors and assistant managing editor at The Boston Globe, at the society's awards reception on May 2, 2019.
MIDDLEBURY, Vt. ­­– Sadie Housberg '21 has received the New England Society of News Editors (NESNE) College Rising Star of the Year award. Senior editor and head of local news for The Middlebury Campus, Housberg accepted the honor at NESNE's spring awards reception on May 2 at The Boston Globe's State Street offices.
"Sadie Housberg stands out as perhaps the most talented journalist I have ever worked with," said Campus Editor in Chief Will DiGravio in a letter he wrote nominating her for the award. "Not only is she a great reporter, but also a tough editor, consistently teaching young reporters the craft and holding them and her fellow editors to the high standards she sets for herself."
In his letter, DiGravio also praised Housberg's interview with Vermont Governor Phil Scott for The Campus' special election issue in 2018.
"I felt very privileged to receive this award and to have the chance to accept it at The Boston Globe in a room full of talented student and professional journalists," said Housberg. "This award means a lot to me because it demonstrated to me the support that can and should exist for all student reporters and editors."
NESNE presents several awards each year to journalists in New England whose work reflects their expertise and accomplishment as well as to the region's most promising up-and-comers. A list of the NESNE finalists and specialty award winners­–all honored at the May 2 event–is available on the organization's website.