Hirschfield First Thursday Films: The Royal Hotel
–
Dana Auditorium (Sunderland Language Center)
356 College Street
Middlebury, VT 05753
View in Campus Map
Open to the Public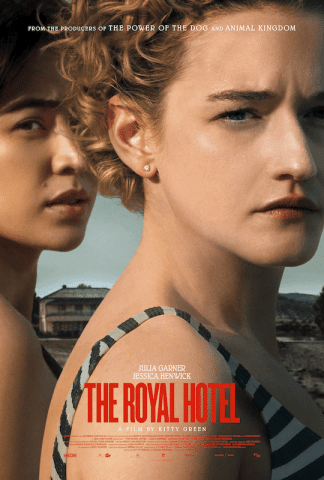 Hirschfield is back with a unique once-a-month event every first Thursday. Join us outside Dana to celebrate with pizza at 7:00 PM.
Americans Hanna and Liv are backpacking in Australia and take a temporary live-in job in a remote Outback mining town. Soon, they find themselves trapped in an unnerving situation that grows rapidly out of their control.
Directed by Kitty Green (The Assistant) - Australia/UK - 2023 - 91 minutes
Sponsored by the Hirschfield Film Endowment and the Film and Media Culture Department.
Sponsored by:

Film & Media Culture