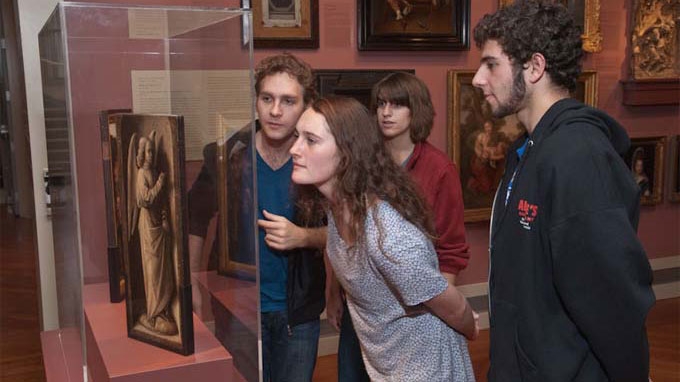 There are many ways for Middlebury College students to get involved with different aspects of museum work.
The Museum offers paid academic year internships, paid summer internships, and periodic paid year-long Graduate Fellowships.
Academic Year Internships and Graduate Fellowships
These are based on changing needs and may include positions in the Education Department, Registrar's Office, Curatorial Division, and Digital Media.
Summer Internships 
These are offered through Middlebury's MuseumWorks program, an intensive internship cohort that includes departmental work, professional development, and a collaborative project.
Museum Ambassadors Program
Students who are particularly interested in the field of museum education may apply for paid positions in the Museum Ambassadors Program (MAP), which trains students to assist with tours, public programs, and special events.