Authors, Novelists and Poets to Gather at Bread Loaf Writers' Conference Aug. 14-24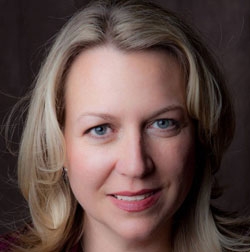 RIPTON, Vt. - The Middlebury College Bread Loaf Writers' Conference, the oldest writers' conference in the country, will begin Wednesday, Aug. 14, and continue through Saturday, Aug. 24. Held every summer since 1926 on the college's Bread Loaf campus in Ripton, the conference remains one of America's most respected literary institutions. Ten days of workshops, lectures, classes and readings provide writers with rigorous practical and theoretical approaches to their craft, and offer a model of literary instruction. A dynamic setting, the mountain campus has attracted many renowned authors and poets such as Robert Frost, Carson McCullers, John Irving, Terry Tempest Williams, Ted Conover and Julia Alvarez.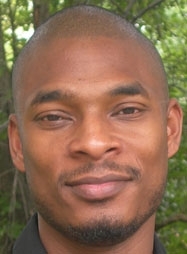 Poet Terrance Hayes will give a reading Aug. 16.
This summer the conference faculty will include such literary figures as Cheryl Strayed and Terrance Hayes. Both Strayed and Hayes have attended the conference multiple times as fellows in the past — Strayed for the first time in 2006 and Hayes in 2000 — and both have gone on to have distinguished careers. Strayed's best-selling memoir, "Wild," was published in 2012 and was a number-one New York Times best seller. The paperback edition is currently number two on the Times' paperback best seller list. Hayes' most recent collection of poems, "Lighthead," won the National Book Award For Poetry in 2010.
"The Bread Loaf Writers' Conference provides a stimulating community of diverse voices in which writers test their own assumptions regarding literature and seek advice about their progress," said Michael Collier, director of the conference. "No one who has experienced Bread Loaf, with its beautiful wilderness setting and intensive programming, has failed to be inspired, encouraged or changed by it."
This year, more than 300 writers, students, faculty, literary agents and editors will gather to participate in the 88th session of the conference. The general public is invited to attend a daily schedule of free readings and lectures that take place in the Little Theatre, located on the Bread Loaf campus on Route 125.
The 2013 session of public events will open on Wednesday, Aug. 14, at 8:15 p.m., with a welcome by Collier. He is the author of six books of poems, including "The Ledge," which was a finalist for the National Book Critics Circle Award in 2000, and, most recently, "An Individual History." After Collier's opening remarks, Bread Loaf faculty members Linda Bierds and Randall Kenan will give readings. The public events will wrap up with readings by Collier and Ted Conover on Friday, Aug. 23, at 8:15 p.m.
For a complete schedule of lectures and readings, see the Bread Loaf Writers' Conference Web page. Events are subject to change. Call to confirm dates and times at 802-443-5286, through Aug. 12; 802-443-2700, after Aug. 12.