Bread Loaf Orion Environmental Writers' Conference Opens Inaugural Session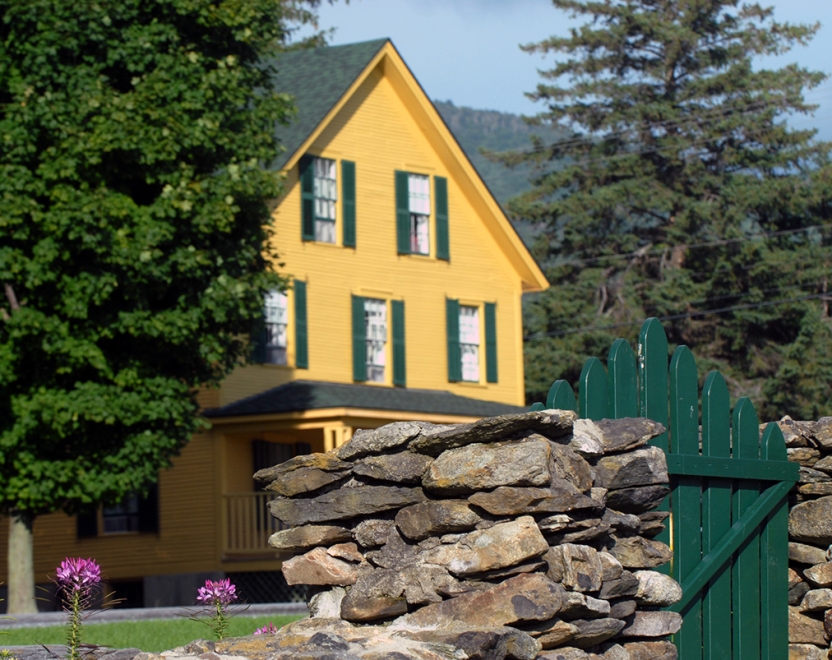 RIPTON, Vt. – The first session of the Bread Loaf Orion Environmental Writers' Conference opened this week at Middlebury's Bread Loaf campus in Ripton, Vermont. Sixty-eight participants, some from as far away as Scotland and Alaska, are attending the weeklong session aimed at writers, educators, and others who wish to deepen their understanding of nature and environmental writing. The faculty includes Rick Bass, Jane Brox, Alison Hawthorne Deming, Camille Dungy, Maurice Manning, and Alan Weisman. 
"There is certainly a feeling of excitement this week about the collaboration between Bread Loaf and Orion," said program director Michael Collier, who also directs the Bread Loaf Writers' Conference (BLWC). "One of the things that's thrilling to all of us is to see how these two distinguished institutions can come together to create something remarkable."
The conference incorporates the Bread Loaf Writers' Conference model of small, focused workshops coupled with specialized classes focusing on the craft of writing. Established editors, literary agents, and publishers also attend the conference and give presentations on placing work in magazines and navigating the environmental book publishing world. Each evening there is an author reading at the Little Theatre on the Bread Loaf campus.
Collier says first-season enrollment numbers are encouraging, exceeding the program's goals. "It's gratifying to know that word has gotten out about this conference, and it's a testament to both Orion's network in environmental writing and Bread Loaf's excellent reputation as a writing conference." Collier also noted the broad variety of professional backgrounds the participants bring with them, including writers, high school teachers, activists, and lawyers. Three of the participants are Middlebury undergraduate students attending on Bakeless Fund scholarships.
The new conference also draws on the strength of Middlebury College's environmental studies program, which is the oldest of its kind in the country. "Middlebury and Orion share a longstanding commitment to sustainability and a dedication to nurturing high-quality writing," said Nan Jenks-Jay, dean of environmental affairs. Middlebury is recognized for its curricular programs as well as its campus operations that focus on the environment. Its BLWC is the oldest writers' conference in America, famous for such participants as Robert Frost, John Irving, and Julia Alvarez. Orion magazine is the foremost magazine for writing dedicated to nature and the environment, from fiction and poetry to narrative journalism.
Several events throughout the week are open to the public. A full schedule of public events can be found here. The conference concludes June 15.
For More Information