Symposium Will Examine Global Economic Turbulence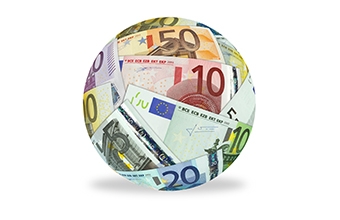 MIDDLEBURY, Vt. – The College's third annual International Politics and Economics Symposium will take place on Friday, September 12, from noon until 8:30 p.m. at the Robert A. Jones '59 House on the Middlebury campus. Titled "Crisis and Confusion: Responses to Global Economic Turbulence," this year's session will convene experts from both Middlebury and other institutions to engage in several pressing issues.
"Most Americans today have the sense that we are living in exceptionally dangerous and turbulent times," said Allison Stanger, professor of political science and director of the International Politics and Economics program. "The symposium explores the economic and political sources of that global instability, and what it is likely to mean for both Wall Street and Main Street."
The symposium will start with a session that places the 2007-08 financial crisis in historical perspective. A second panel discussion will look at sovereign debt crises in Latin America. The third of the three panels will examine differences in the ways Washington and Berlin respond to economic crises.  The symposium will conclude with an evening roundtable discussion featuring the key speakers from throughout the day.
"From an international perspective, the symposium takes up the big question of global economic crises," said Stanger, "what brings them about, what tools we have for containing their negative repercussions, and what we have learned from past experience about keeping the global economy from going off the rails that might be applied to present times.  We hope that students, faculty, staff and the larger Middlebury community will find the topic both timely and of great interest."
The lineup of speakers includes: Michael Bordo, Board of Governors professor of economics, Rutgers University; Graciela Kaminsky, professor of economics and international affairs, George Washington University; and Matthias Matthijs, assistant professor of international political economy, John Hopkins School of Advanced International Studies. From Middlebury's faculty, Allison Stanger, Jeffrey Cason, Racha Moussa, and Leticia Arroyo Abad will all participate as panel moderators.
The symposium talks are free and open to the public. For more information, visit the International Politics and Economics website.