Middlebury Breaks Ground on Residence Complex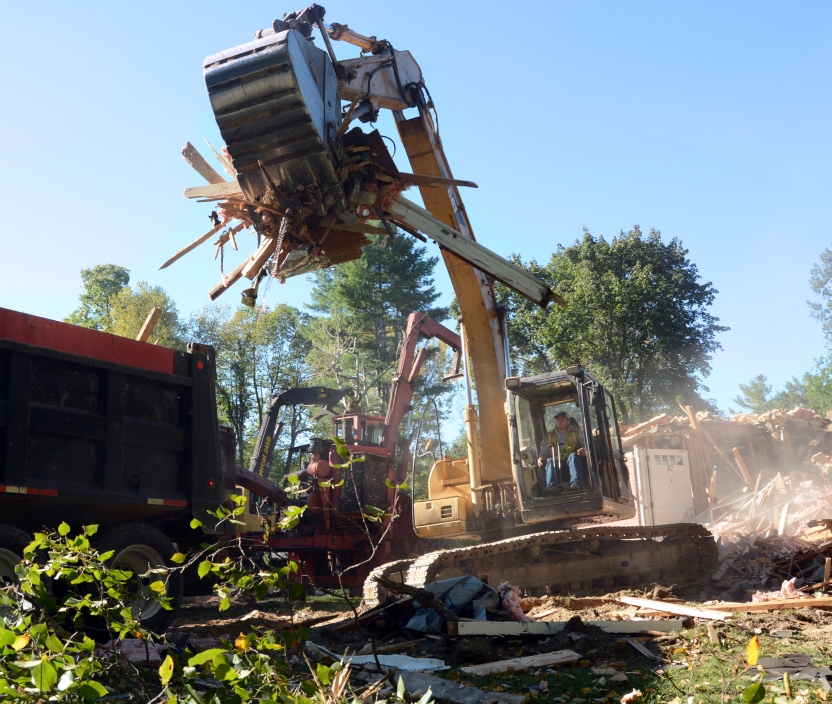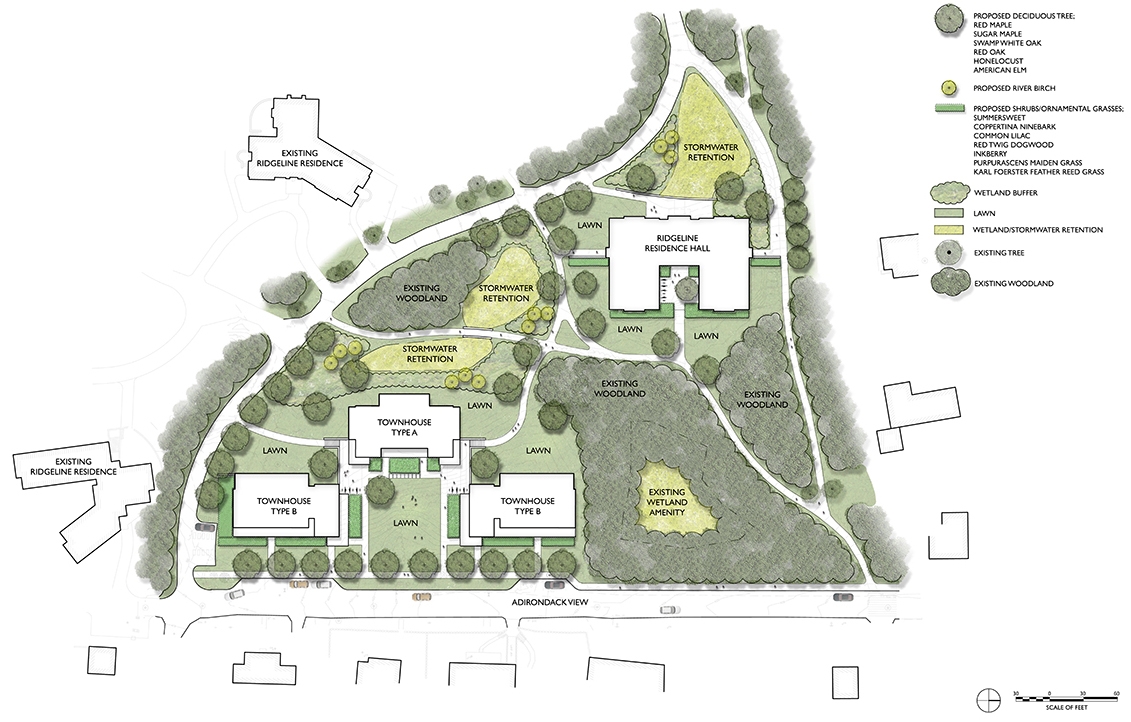 Illustration of the development site on the western side of campus. Click to enlarge.
MIDDLEBURY, Vt. — Middlebury has begun site preparation for the new Ridgeline Residence Complex, which is scheduled for completion in September 2016. The new complex will house 158 students and it comprises three buildings with townhouse units along Adirondack View Road and a fourth building with suite-style apartments in the Ridgeline area. The project was announced last June when the town of Middlebury formally approved the College's plan to build the complex on the western side of campus.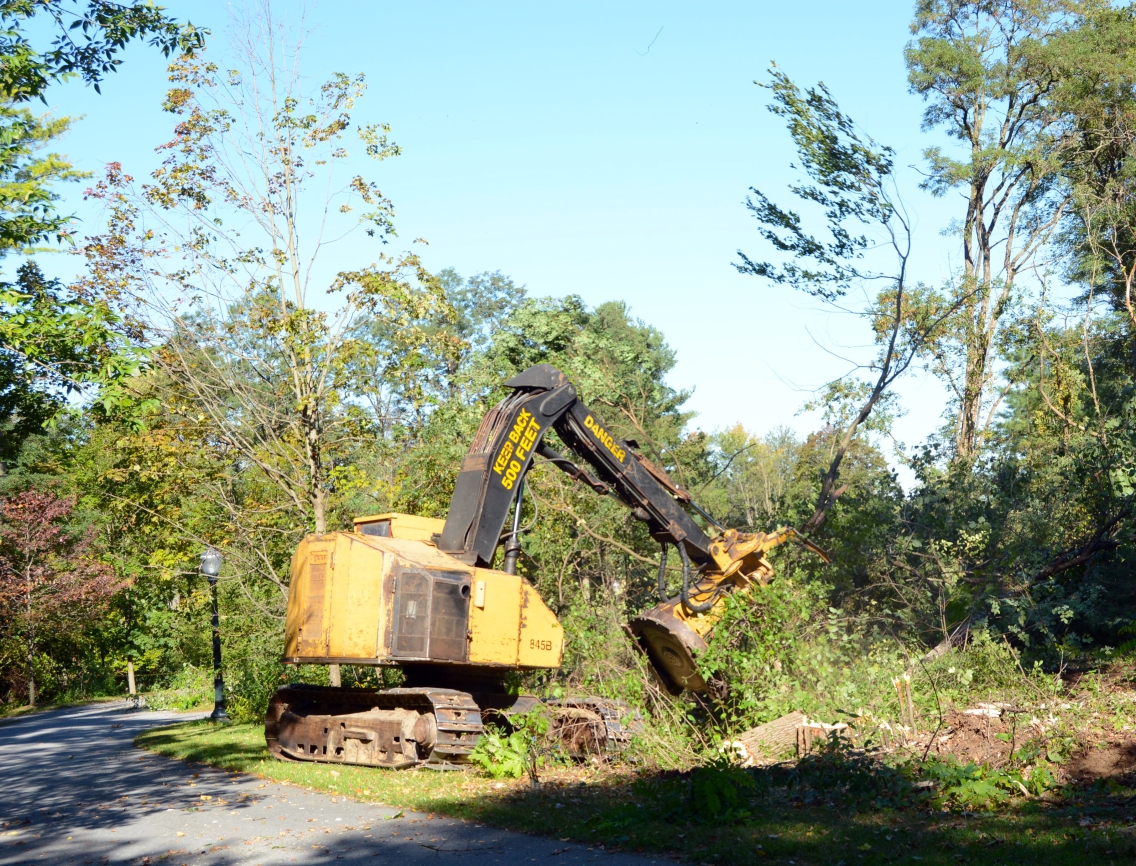 Lathrop Forest Products began clearing the 4-acre parcel that will be developed for student housing.
The work began when crews demolished a small house at 82 Adirondack View Road. Lathrop Forest Products of Bristol, Vermont, which also supplies wood chips for Middlebury's biomass plant, will clear the 4-acre parcel. All wood products from the site will be marketed according to their greatest value. Any saw logs will be separated out for milling while lower value products will be chipped for use in college compost and biomass operations.
According to project manager Thomas McGinn, after the site is cleared some blasting and rock hammering will be necessary to remove ledge from the ground beneath the building footprints. McGinn said that Facilities Services will give advance notice to the campus before blasting takes place. The goal is to install foundations for all four buildings and have vertical construction underway by November 15.
The site preparation will include extensive storm water management and treatment, including bio-retention basins, to hold storm water on site rather than allow unrestricted runoff. There will also be significant work to bring utility services — water, electricity, septic, telephone, and data — to all four buildings. The utility work will continue until winter weather sets in, at which point that process will stop as work continues on the buildings.
The Ridgeline Complex will be Middlebury's first new major residential construction since the completion of Atwater Residence Halls in 2004. Since then the student body has grown beyond campus housing capacity. To accommodate the growth, some students have been housed in modular units (often referred to as "the mods") located adjacent to the Ridgeline parking lot, while others have moved to non-college owned rental units in town. The new Ridgeline Complex will allow students living off campus to return to campus housing and for the College to remove the modular units, which have exceeded their expected life.
Middlebury is working with Kirchhoff Campus Properties (KCP), of Pleasant Valley, New York, to develop the new complex. Kirchhoff has been involved in developing and/or constructing over 13,000 student beds for leading colleges and universities in the northeast.
Facilities Services will post periodic updates to a web site created for the project.
Story by Stephen Diehl; Photos by Robert Keren