What Can You Do with That Religion Major?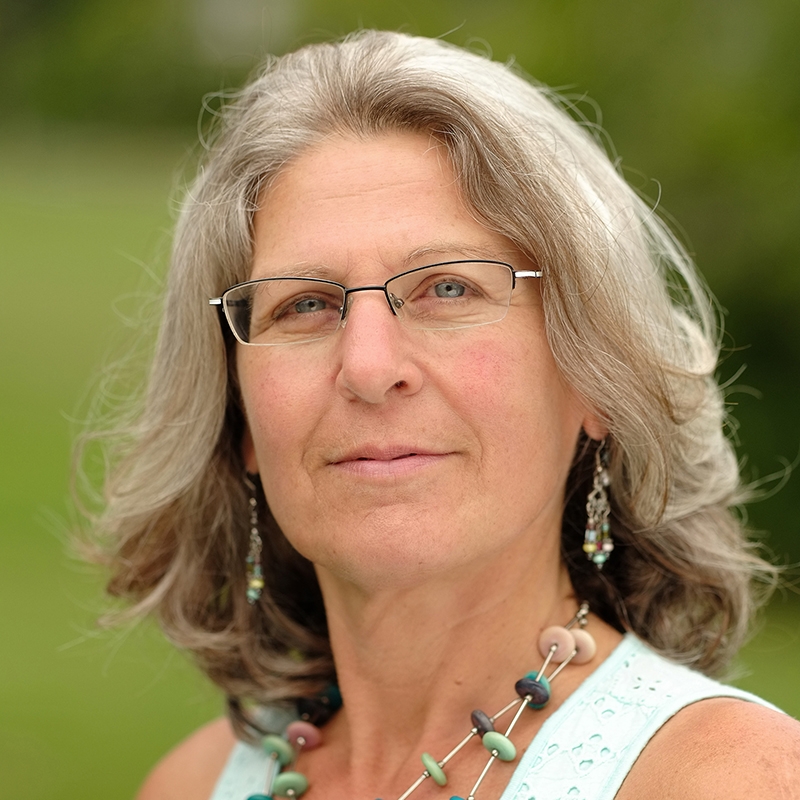 For two years, Amy McGlashan, director of outreach and special projects at the Center for Careers and Internships (CCI), has worked closely with faculty to ensure that CCI collaborates with academic departments. McGlashan is the first to serve in this role. The result is better advice for students as they seek information about internships and job opportunities, and a greater awareness among faculty about what CCI has to offer. In the following Q&A, McGlashan describes some of her initiatives and what the increased communication between CCI and the faculty means to students.
Q: Can you describe your job?
AM: I am always looking for ways CCI can collaborate with the faculty. This academic year I'll organize seven Field Guides–our name for panels of alumni who all majored in the same subject but who work in different fields. This will be the second year we've done these. The alumni panelists tell their stories about where they went after Middlebury, how their major informed their decisions, and how it helped them advance because they know a foreign language, for example. We've gotten good feedback from students ever since the first one took place two years ago with the Geology Department. Last year we held four of these events.
For the Field Guides, I work with the department chair. I send a list of alumni to this person, who works with faculty colleagues to select potential panelists. Then the chair invites alumni, and usually serves as the moderator of the discussion. Urging the students to come is really their primary responsibility. We also do our regular marketing but we hope the students are coming because of faculty.
Last year about 40 students attended a session on foreign languages as a division, and 25 students came to the panel for religion majors. There were 40 at "Beyond Wall Street: A Field Guide for Economics Majors." We also held a session with the Music Department. One of our earliest panels was for political science and took place via videoconference from Washington D.C. in the spring of 2015.
Q: How do you pick the departments for Field Guides?
AM: Several ways. Some departments have approached me because they would like to attract a healthy number of majors and want to keep their visibility up among students. Some because of size–psychology is one of the most popular majors so we are organizing one with this department. Others for this year include international and global studies, math, history, sociology/anthropology, and one that is yet to be determined. There will also be another Field Guide for economics called "Beyond Wall Street" like the session last fall. It may become an annual event.
Q: What are some of your other responsibilities?
AM: I've been working on a new printed piece called "A Faculty Guide to CCI: How We Can Help." Every faculty member is about to receive one with another printed piece specific to their department's major. The guide will provide them with the basic information about what we do at CCI and will answer questions that they may get related to careers or internships from their students.
I also support programs that connect academics to experience. One example is the FoodWorks program, a nine-week internship that is paired with a for-credit course, Experiencing Food Systems. We are replicating that model with a focus on museums, global health, and soon, international development.
Currently, I'm creating an inventory of every department that will document each course that incorporates engaged learning. The project will help the members of the Educational Affairs Committee as they define the term engaged learning. When the project is complete, some faculty may be surprised to learn that it's more prevalent than they thought or that more of their colleagues are doing it than they realized.
Q: Why is your job important to students?
AM: More and more students and their families are expecting an academic culture that's inclusive of experience. Liberal arts institutions in particular are under pressure to provide this and so the more I can do to involve faculty, the more likely we will be able to create opportunities for students that will prepare them for the career challenges they'll face.
Q: Do you know anyone who has a job similar to yours at another institution?
AM: Not at our peer liberal-arts institutions. Wake Forest and Stanford, who have vice presidents in this role, are particularly well known for their successful collaboration between faculty and their career offices.
Q: Have you seen a change in the way the faculty think about their students' searches for careers and jobs?
AM: We see a shared understanding that what we do at CCI and what the faculty do are not mutually exclusive. We are working together with positive results.
As much as some of our faculty say they really believe they are not preparing our students for careers, the faculty take great pride in the successes of their students when they leave Middlebury. I try to point out the connections there.
Q: Is there anything else you'd like to add?
AM: All of the support I've received from Academic Affairs and CCI demonstrates the readiness of the institution to get behind the collaboration between faculty and our office.
For More Information