Emily Van Mistri MA, MFT
Senior Integrated Care Specialist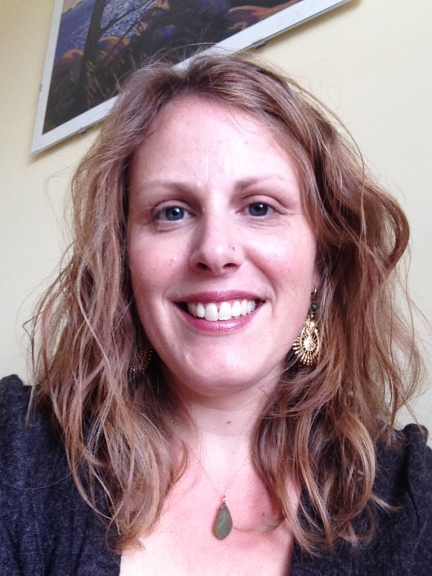 Office

Service Building 230

Tel

Email

Office Hours

8:00 am-5:00 PM
Additional Programs
My name is Emily and I use she/her pronouns. I grew up in central Vermont, have lived in a number of places in the United States, as well as spent much time traveling and living in India. I returned from Colorado to Vermont in 2011 in order to be closer to family. I live in the rural farmlands of Weybridge, a small town just north of Middlebury, with my husband who also works for the College as the Wily Coach, our ten-year old son (who loves to visit campus whenever he can!), and our two furry felines. I identify as a woman of European American background, navigate life with a physical health condition, am a survivor and a seeker, and a mother and community member who seeks to grow in a variety of ways as I raise a multi-race child in a community that is fortunate in many ways and also homogeneous, which creates for certain opportunities and other challenges.   
 
I am an ally and specialist in working with young adults, having begun this focus twenty years, first through community mental health. I received a Master's Degree in Counseling Psychology from Regis University in Denver, have experience as a therapist in private practice focusing on young adults, as well as in urban clinics which specialized in trauma and specifically female survivors of childhood sexual abuse. I was trained and for several years assisted in training others in a therapeutic method called Hakomi which focuses on using the wisdom of the body, mindfulness, experiential-presence, and relationships to help people understand and shift core life challenges—and I am certified in this method. I have additional training/experience in working with trauma, diversity and inclusion work, completed a post-masters program in couples and family therapy, have been a caregiver for elders and their families facing end of life, and five years experience working in acute mental health/crisis prior to coming to Middlebury College for work.
I attended Middlebury College as an undergraduate student, returned several years ago as a dean in the Dean of Students Office, and recently transitioned into the new office of Integrated Care. Throughout my career, I have relied on care management skills, which continue to be important in the focused support that the Integrated Care staff provide the campus community.
I am committed to supporting students in their individual needs, and considering how systemic change can be modified to allow for more nuanced resources, including for those who have not historically had access. I am interested in change management and fostering healthy communication which balances support and accountability for all, and I am particularly interested in models for treatment that include relational attachment skills and developmental models for working with people that balance individual with community stories and meaning-making. I live for the deeper existential questions of life, and see college/undergraduate years as a time when big life questions are often being explored (which can be exciting and is often painful!). I am known on campus as a strong advocate for students. I am a passionate and radical believer in the power of love and healing.
 
Activities that I enjoy personally include perennial gardening, sunsets, spending time with good friends, cooking favorite recipes, reading novels, learning about plants and trees while rambling in nature, enjoying music of many types, and spending time with my family including our two Maine Coon mix cats who are so friendly and furry you might mistake them for dogs.