Tory Eichler, Counselor-in-Training
she/her/hers
Counselor in Training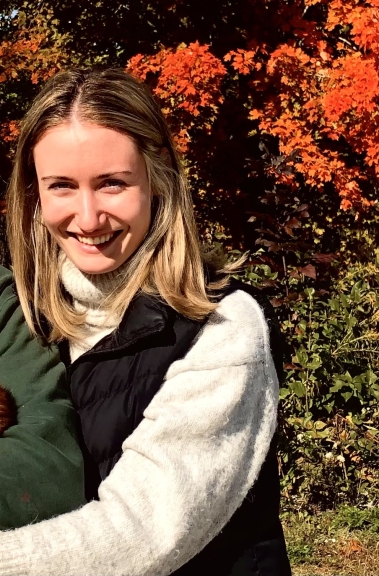 Office

Centeno House 004

Tel

Email

Office Hours

W&F 8:30-5:00
Additional Programs
Hi everyone! My name is Tory, my pronouns are she/her/hers, and I identify as a white woman. I am so excited to be working as a counselor-in-training at Middlebury this year!
I grew up in a very small town in southern New Hampshire, which is partially why I feel so at home in Vermont! I graduated from Oberlin College in 2019, where I studied history and dance. After college, I bounced from New York City back to New Hampshire, and eventually found my way up to Burlington, Vermont, which I've now called home for almost 3 years. For the past year and a half, I've been pursuing my Master's in Clinical Mental Health Counseling at Lesley University in their low-residency program. Lesley is perfect for me because I am able to specialize in Dance/Movement Therapy, lending a somatic lens to my work as a therapist. In addition to leveraging the body as a resource, I believe in meeting each client where they are and collaboratively building the therapeutic relationship to best create a safe environment of trust for each person. I love bringing in expressive arts interventions and narrative therapy to empower each person to share their stories in ways that feel impactful and authentic. If you had asked me in college what career I'd be pursuing, I never would have guessed that I'd someday be working towards becoming a therapist!
In my free time I like to keep up with my own movement practices, which currently include aerial dance, restorative yoga, and ballet classes. I also love spending time with my friends, going to the dog park with my dog, Winnie, listening to podcasts and audiobooks, and cooking delicious food.