Curated Events in Drupal:
Curated Events allows you to highlight past events your office or department held. This component pulls event information, even if the events has already taken place.
Below you will find information about the fields available for this component.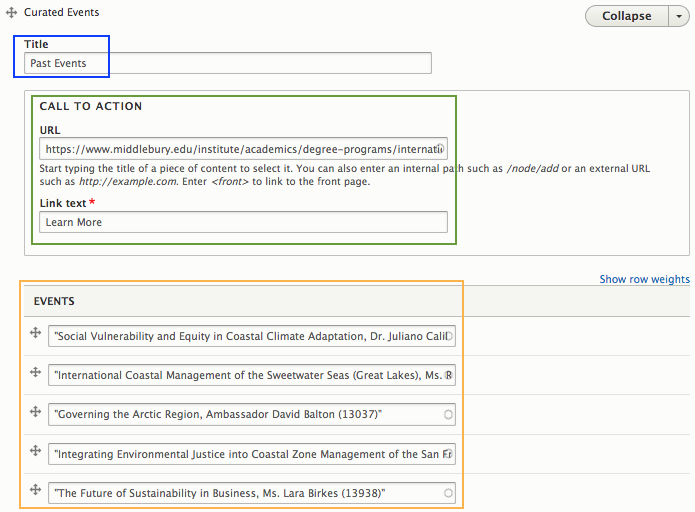 Title (not required): The title will display in the upper left-hand corner of your cnrated events listing.
Call to Action URL (not required): The call to action url lets the website know where you'd like your call to action to link.
Call to Action Link text (not required): The call to action link text lets the reader know what they'll get by clicking the link.
Events (required): This field allows you to begin typing the name of the past event you'd like to display, and will pull the event information from the event information that was listed on the website.
Curated Events looks like: