The 1918 Influenza Pandemic and Its Lessons for COVID-19
–
Virtual Middlebury
Open to the Public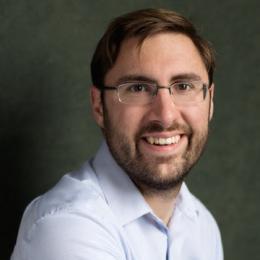 The Rohatyn Center for Global Affairs program on Global Economics presents Martin Saavedra. As the COVID-19 pandemic is turning into an endemic after three years, it is more urgent than ever to think about its long-term consequences. A comparison with the 1918 influenza provides that perspective.
Martin Saavedra is the William G. Smith & Jeanette W. Smith Associate Professor of Economics at Oberlin College. He is a specialist in the fields of economic history, health economics, and labor economics. His research studies the economics of infectious disease, infant health, and the WW2 internment of Japanese Americans. His work has been published in outlets such as the Journal of Political Economy, the Journal of Economic Literature, the Journal of Health Economics, and the Journal of Economic History. He also serves on the Editorial Board of Explorations in Economic History.
To join this webinar, use this Zoom link or visit the Rohatyn Center for Global Affairs events.
Sponsored by:

Rohatyn Center for Global Affairs