28th annual First Show: Look, Dream, Begin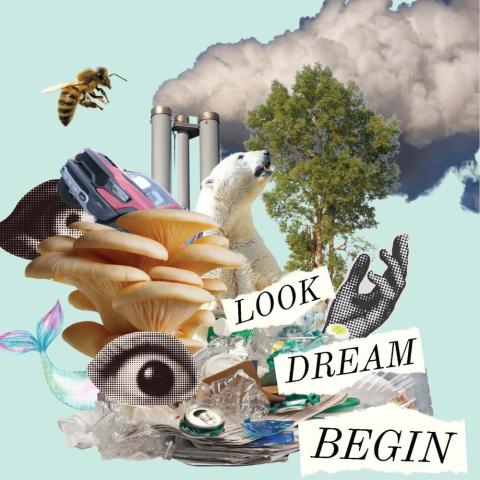 First Show: Look, Dream, Begin, is a series of brand new, short plays from around the world interwoven into an inventive, truthful, and life-affirming piece about what it means to dream up a future during climate crisis. Directed by Madison Middleton '22.5; making their Midd debuts are Max Blumenthal '27, Odette Castillo '27, Emma Dobson '27, Jenny Fede '26, Virginia Frau '27, Claire Hatch '26, Allison Hurd '27, Nitya Kaul '27, Sean Lovett '23.5, Edith Mauch '27, Sara McKillip '25, and Moriah Thompson '25.Cole Newman '26 is the Stage Manager, with Jiawen Li '27 as Assistant Stage Manager.
Check out the Entomology display in the lobby telling the stories of our littlest co-inhabitants in an ever-changing world climate.
7:30pm on October 5-7, 2023, and 10pm on Friday night, October 6th
Tickets are $5 for all audiences.
Sponsored by:

Environmental Affairs; Biology; Theatre