–
Town Hall Theatre
68 South Pleasant Street
Middlebury, VT 05753
Open to the Public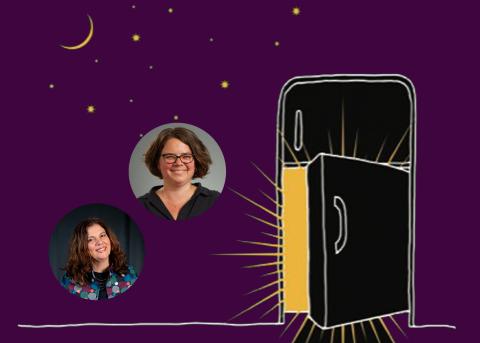 Featuring 40 members from the community in an evening of poetry, performance, book-signing, pop-up events — and free cannoli!  This book of poems by Trish Dougherty will come to life on stage through by director, Michole Biancosino (Assistant Professor of Theatre) at Town Hall Theater.
After battling food, weight, and self-esteem issues for years, Trish Dougherty, a poet, mother, and graduate student at the Bread Loaf School of English in Middlebury, Vermont, decided to employ her strengths of self-perception, humor, and the written word to wrestle her demons to the ground.
While touching upon the shame of diets, the pressure of media-shaped expectations, and self-love, Forty Poems for Forty Pounds also weaves the constant of weight as self-reflection into all aspects of life from looking at the stars to the shaping of "tall and slender" pottery. Forty Poems for Forty Pounds is an engaging collection of poignantly vulnerable, humorous, and insightful poems that will remind anyone who endures the similar daily whispers in their head that they are not alone and that self-love and acceptance is a choice for the "now" and not a reward to be earned "some day." Presented in collaboration with Town Hall Theater and Project Y Theatre, this program is co-sponsored by Middlebury College Department of Theatre and The Feminist Resource Center at Chellis House.
$20/$15 Students
Ticketing is available right here. 
Sponsored by:

Theatre; Gender, Sexuality, & Fem Studies