Addressing Global Health Challenges through Environmental Justice and Microbiomes
–
Robert A. Jones '59 Conference Room
148 Hillcrest Road
Middlebury, VT 05753
View in Campus Map
Open to the Public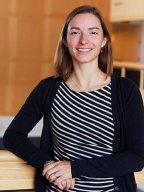 The RCGA International and Global Colloquium Series presents "Addressing Global Health Challenges through Environmental Justice and Microbiomes" by Erin Eggleston, assistant professor of biology, Middlebury College.
Generations of colonialism, industrialization, intensive agriculture, and anthropogenic climate change have radically altered global ecosystems and by extension, their environmental microbiomes. The environmental consequences of global change disproportionately burden racialized communities, those with lower socioeconomic status, and other systematically underserved populations. Environmental justice seeks to balance the relationships between environmental burden, beneficial ecosystem functions, and local communities. Given their direct links to human and ecosystem health, microbes are embedded within social and environmental justice. Considering scientific and technological advances is becoming an important step in developing actionable solutions to global equity challenges. Here we identify areas where inclusion of microbial knowledge and research can support planetary health goals. We offer guidelines for strengthening a reciprocal integration of environmental justice into environmental microbiology research. Microbes form intimate relationships with the environment and society, thus microbiologists have numerous and unique opportunities to incorporate equity into their research, teaching, and community engagement.
Lunch beginning at 12:15 pm (free to faculty, students, staff, and alumni). Please RSVP by 10 am on Nov. 7 to rcga@middlebury.edu for lunch. Presentation begins at 12:30 pm.
Sponsored by the Rohatyn Center for Global Affairs.
Sponsored by:

Rohatyn Center for Global Affairs