Badges Without Borders: 120 Years of the Cross-Fertilization of U.S. Empire and Urban Policing
–
Virtual Middlebury
Open to the Public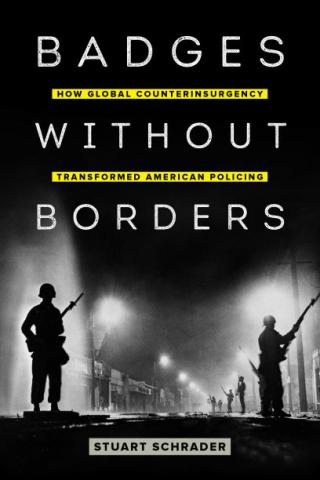 The Rohatyn Center for Global Affairs program on Global and International History presents Badges Without Borders: 120 Years of the Cross-Fertilization of U.S. Empire and Urban Policing by Stuart Schrader.
Stuart Schrader is a scholar of race, policing, and counterinsurgency, and teaches sociology and Africana studies at John Hopkins University. He is the author of Badges Without Borders: How Global Counterinsurgency Transformed American Policing, published by University of California Press in 2019. Schrader's talk will address one of the most important issues of our time: policing, and in particular, the types of polices, tactics and tools that have come under scrutiny in the United States in the last decade. His talk will appeal to those interested in understanding the history of American policing, and its relationship to American foreign policy during the Cold War.
To join this webinar, use this Zoom Link (password = 141150) or visit the Rohatyn Center for Global Affairs events.
Sponsored by:

Rohatyn Center for Global Affairs