Biology Seminar Series-Ian Tietjen, Ph.D., "African natural product and traditional medicine leads against HIV and SAR"
–
McCardell Bicentennial Hall 216
276 Bicentennial Way
Middlebury, VT 05753
View in Campus Map
Open to the Public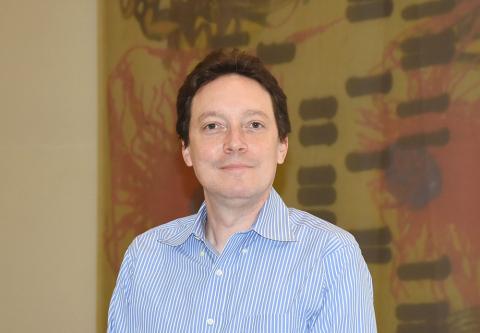 African natural product and traditional medicine leads against HIV and SARS-CoV-2
While combination antiretroviral therapy (cART) has significantly reduced HIV morbidity and mortality worldwide, virus persists within cellular reservoirs which continue to produce infectious virus. As a result, cART must be maintained for life. One strategy to eliminate viral reservoirs involves use of latency reversal agents (LRAs) to "activate" these HIV reservoirs, which are then eliminated naturally or therapeutically. Toward the ultimate goal of cART-free HIV remission or even an HIV cure, I will first describe our progress in collaborating with traditional healers and documenting medicinal plants traditionally used for HIV/AIDS management in Southern Africa. I will then describe our efforts to characterize the LRA properties of these plants and identify active chemical compounds. More recently, the worldwide outbreak of SARS-CoV-2 has prompted us to expand these collaborations to document and characterize medicinal plants that are also traditionally used for COVID management, and I will also review our ongoing progress to investigate these plants at the molecular level as well as isolate their antiviral chemical constituents.
Biography: Ian Tietjen, Ph.D., joined the Wistar Institute in 2020 in Philadelphia, USA as a Research Assistant Professor and as Head of Wistar's Small Molecule Discovery and Pharmacognosy Group. Previously he was an Assistant Professor in the Faculty of Health Sciences at Simon Fraser University in Vancouver, Canada, and has also completed Postdocs with Dr. Charles Rice at Rockefeller University and Drs. Zabrina Brumme and Mark Brockman in Vancouver. Dr. Tietjen also has industry experience as Group Leader in Molecular and Cellular Biology and Cardiome Pharma Corp. and as a Senior Scientist at Xenon Pharmaceuticals in Vancouver. Dr. Tietjen's research focuses on mechanisms of viral pathogenesis and antiviral development, particularly from natural product and traditional medicine sources, and with a focus on HIV, SARS-CoV-2, yellow fever virus, and influenza. He also engages with local communities, medicinal plant healers, and other knowledge keepers to collaboratively and sustainably document and elucidate the bioactivities of traditional medicines used in Sub-Saharan Africa, Canada, and elsewhere.
*Sponsored by the Class of 88'. The Class of 1988 Fund was established in 1992 thanks to a generous gift from a Biology alum, who has asked to remain anonymous.  The purpose of the fund is to establish and maintain an annual seminar in the Biology department, with the speaker to be chosen by the students of that department.
Sponsored by:

Biology