Biology Seminar Series: Researching the Effects of the Presence and Absence of Ionizing Radiation (REPAIR)
–
McCardell Bicentennial Hall 220
276 Bicentennial Way
Middlebury, VT 05753
View in Campus Map
Open to the Public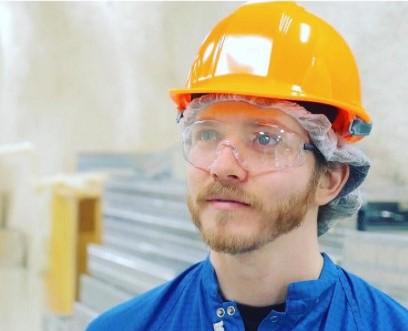 Jake Pirkkanen, Associate Director for Research Compliance at Middlebury College.
Researching the Effects of the Presence and Absence of Ionizing Radiation (REPAIR): a Deep-Underground Biology Experiment
In order to understand the biological effects of Earth's Natural Background Radiation (NBR), we must go deep-underground. In a controlled subterranean laboratory, shielded from Galactic Cosmic Radiation (GCR), the REPAIR Project investigates the role of this NBR and GCR in a variety of model systems. This includes mammalian cells, yeast, nematode worms, fruit flies, and the embryonic development of fish. REPAIR helps us understand the role NBR has played in the evolution of DNA repair mechanisms and biological responses to ionizing radiation exposure.
Sponsored by:

Biology