Building Compassionate Communities with Mindfulness
–
Axinn Center 104
Old Chapel Road
Middlebury, VT 05753
View in Campus Map
Closed to the Public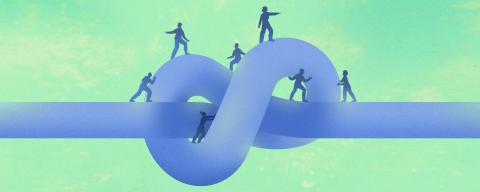 Summer Convening on Experiential Learning and Conflict Transformation
In July 2023, we will gather diverse stakeholders who are engaging with conflict transformation through experiential learning to:
- Deepen our understanding of conflict transformation as a framework for relationship building and social change;
- Build connections and share learning among students, educators, and community partners;
- Explore mindfulness as a skill for connecting with others across difference and transforming society.
Building Compassionate Communities with Mindfulness
Via Zoom
Invitees: All students, faculty, staff, and community partners engaged in Conflict Transformation experiential learning
Dr. Beth Berila, author of Integrating Mindfulness into Anti-Oppression Pedagogy, is a speaker and facilitator whose work focuses on embodied (un)learning of oppression and co-creating more just alternatives.
She will guide students, educators, and partners in an embodied reflection of our relationship to conflict, offering mindfulness practices to align with our values and transform conflict into generative opportunities. This workshop will offer time for dialogue and connection with other participants engaged with the Davis Collaborative in Conflict Transformation. Pre-work will be provided to invitees in June.
Sponsored by:

The Center for Community Engagement; Kathryn Wasserman Davis Collaborative in Conflict Transformation