Cafezinho: bate-papo com Elisa Larkin Nascimento
–
Middlebury College
Middlebury, VT 05753
Open to the Public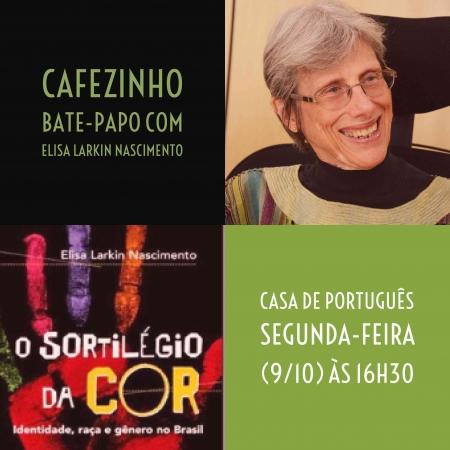 Location:  Portuguese House, 236 College.
Nosso cafezinho contará com uma convidada muito especial:
Elisa Larkin Nascimento holds a Ph.D in psychology from the University of São Paulo (Brazil), as well as Master of Arts and Juris Doctor Degrees from the State University of New York at Buffalo (USA). She is the author, co-author or editor of many publications in English and in Portuguese including The Sorcery of Color: Identity, Race and Gender in Brazil (2007). Her Time Line of African Peoples and Teachers' Supplement (2006) contributes to the teaching of African history in Brazilian schools. As director of the Afro-Brazilian Studies and Research Institute (IPEAFRO) in Rio de Janeiro, she coordinates the Abdias Nascimento Archives project, which prepares his documentary and artistic collections for online consultation (www.ipeafro.org.br). She coordinates the Sankofa Affirmative Education Forum and the African Heritage and Educational Action Workshop. She is curator of IPEAFRO's exhibits: Abdias Nascimento Living Memory and Africa-Brazil: Ancestry and Contemporary Expressions.
Sponsored by:

Spanish Department

Related URL: