Camp Casco Information Session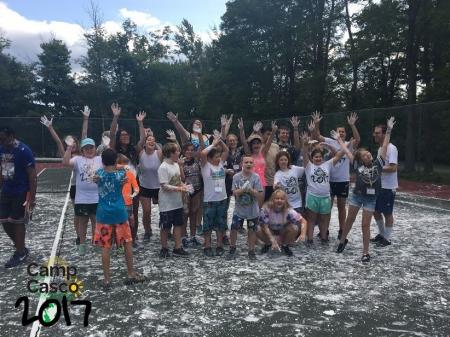 Camp Casco creates amazing camp experiences that build lifelong connections for children with cancer and their families. Our vision is to build a supportive community for children with cancer and their families.Camp Casco began when CEO Erin Fletcher Stern moved to Boston to pursue a Ph.D. in Biological and Biomedical Sciences at Harvard University. After volunteering for several years at a camp for children dealing with cancer called Seany's Camp Reach For The Sky (CR4TS) in her hometown of San Diego, California, she sought out similar opportunities in the Boston area. When none could be found, she teamed up with Dr. Michael Goldberg, an Assistant Professor of Microbiology and Immunology at Dana-Farber Cancer Institute, to create one in early 2014. In Bolstered by fellow BBS graduate students Whitney Silkworth and Yi-Jang Lin, and the support of the Harvard medical community, Camp Casco quickly took off.
Since then, Camp Casco has offered camp sessions in 2015 and 2016- both of which were overwhelmingly successful! Check out videos from our previous camp sessions for a glimpse into our magical weeks of camp. We are now actively preparing for our third camp session, taking place in August 2017 and are looking for volunteers!
Come to learn more and experience some team-building activities we do at camp.
Sponsored by:

RELAY FOR LIFE COMMITTEE