Catherine Grant: Videographic Criticism as Cryptographic Film and Moving Image Studies
–
Axinn Center 232
Old Chapel Road
Middlebury, VT 05753
View in Campus Map
Open to the Public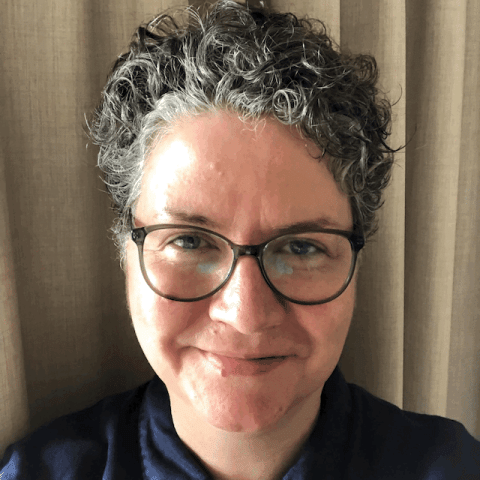 Making video essays can often feel as much of a mysterious process as a scholarly or critical one. Weird things can often happen in the process of editing together sequences from films, television and audiovisual media; curious coincidences, felicitous discoveries, and striking disclosures can often happen because of the technical affordances of the editing platforms we use, or because of the the formal or aesthetic devices, dispositifs or audiovisual interfaces we construct. If we can remain open to these kinds of revelations, and use them as the basis of our analyses, they can often enrich the resulting scholarly and critical work. Videographic methods can also be used —and experiments and forms designed— purposefully to solve audiovisual enigmas and to decipher encoded elements in films and moving images. In this lecture, Grant will explore in her own videographic scholarship (including her brand new audiovisual essay "Drill Team") how time-based and spatial methods and procedures like these often prove particularly well suited to the task of studying the specific features and generativeness of audiovisual intertextuality.
Bio:
Catherine Grant is Honorary Professor at Aarhus Universitet, Denmark, Honorary Research Fellow and former Professor of Digital Media and Screen Studies at Birkbeck, University of London, and Senior Visiting Research Fellow at the University of Reading, UK. Grant is one of the world's foremost authorities and creators of academic video essays, having made more than 200 videographic critical works, as well as co-founding the award-winning journal [in]Transition. She has visited Middlebury multiple times as a guest expert mentor for the summer workshop Scholarship in Sound & Image.
Sponsored by the Hirschfield Film Endowment.
Sponsored by:

Film & Media Culture