Cause for Alarm? Global Data on Democracy and Autocracy
–
Virtual Middlebury
Open to the Public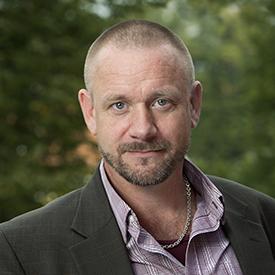 The RCGA program on Global Trends in Autocracy and Democracy presents Staffan Lindberg and his lecture and discussion "Cause for Alarm? Global Data on Democracy and Autocracy."
In this talk, Professor Lindberg introduces the Varieties of Democracy (V-Dem) project goals and methods of measuring democracy, followed by the latest analyses of global trends for democracy and autocracy in the world showing that almost 70% of the world's population now live in autocracies and that 2021 registered the largest number of countries sliding back on democracy (autocratizing) ever recorded. Professor Lindberg will finally show the latest results from the "Case for Democracy" project on the dividends of democracy across a range of human, socio-economic, and development outcomes.
Staffan I. Lindberg is Professor and Director of the V-Dem Institute at University of Gothenburg; Principal Investigator of Varieties of Democracy; Wallenberg Academy Fellow, author of Democracy and Elections in Africa (JHUP 2006), co-author of Varieties of Democracy (CUP 2020), Why Democracies Develop and Decline (CUP 2022) and over 60 academic articles. Lindberg has extensive experience as consultant and advisor to international organizations.
To join this webinar, please use this Zoom link or visit the Rohatyn Center for Global Affairs events.
Sponsored by:

Rohatyn Center for Global Affairs