The CFA Franc: Africa's Last Colonial Currency
–
Virtual Middlebury
Open to the Public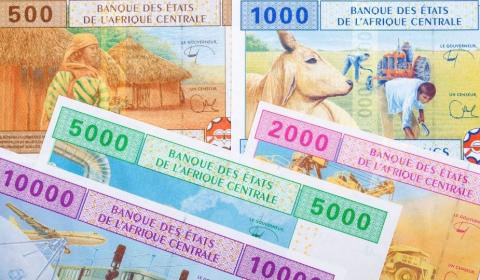 The Rohatyn Center for Global Affairs program on Power, Wealth and Global Political Economy presents Dr. Ndongo Samba Sylla and his talk "The CFA Franc: Africa's Last Colonial Currency."
Created during the colonial period, the CFA franc has outlived formal independence without much alteration in its functioning. It is shared by 14 countries, mostly former French colonies, belonging to two distinct monetary blocs that are under the legal tutelage of the French government. Why did the CFA franc survive independence? Who are the winners? Who are the losers? To what extent can the CFA franc system be held responsible for the underdevelopment of the countries where it circulates? What alternatives could be envisaged?
Dr. Sylla is a Senegalese Development Economist and is currently a Senior Research and Program Manager at the West Africa office of the Rosa Luxemburg Foundation (Dakar). He authored The Fair Trade Scandal: Marketing Poverty to Benefit the Rich (Pluto Press & Ohio University Press 2014) and co-authored Africa's Last Colonial Currency: The CFA Franc Story (Pluto Press 2021). He is an editor of Economic and Monetary Sovereignty for 21st century Africa (Pluto Press 2021) and of Imperialism and the Political Economy of Global South's Debt (Edward Elgar 2023).
To join this webinar, please use this Zoom link or visit the Rohatyn Center for Global Affairs events.
Sponsored by:

Rohatyn Center for Global Affairs