Climate Solutions for Vermont: Virtual Panel Discussion
–
Virtual Middlebury
Open to the Public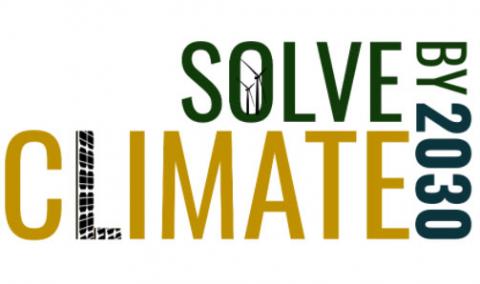 Join us for Climate Solutions for Vermont, a local virtual webinar of "Solve Climate By 2030," a global teach-in designed to accelerate local solutions to climate change. Jon Isham, professor of Econ and ES, will moderate a panel discussion highlighting ENVS401 student project collaborations with local orgs to address climate and sustainability issues. Panelists will offer perspectives on pursuing a just and sustainable energy transition in Vermont, presenting three ongoing projects designed to support a diverse climate-economy workforce, affordable clean-energy methods of transportation for low-income households, and zero-net energy housing for migrant workers on dairy farms. Followed by audience Q&A.
For more info, read the press release and visit tinyurl.com/ClimateSolutionsVT to register for Zoom link.
Sponsored by the Franklin Environmental Center.
Sponsored by:

Environmental Affairs