Commencement 2017 - Movie Night Rain Location
–
Dana Auditorium (Sunderland Language Center)
356 College Street
Middlebury, VT 05753
View in Campus Map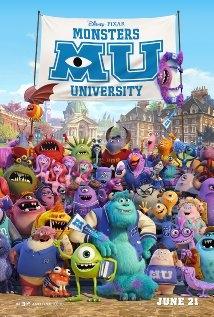 Come out and enjoy a double feature, starting with Monsters University:
Mike Wazowski and James P. Sullivan are an inseparable pair, but that wasn't always the case. From the moment these two mismatched monsters met they couldn't stand each other. "Monsters University" unlocks the door to how Mike and Sulley overcame their differences and became the best of friends.
Second film will be Deadpool:
A fast-talking mercenary with a morbid sense of humor is subjected to a rogue experiment that leaves him with accelerated healing powers and a quest for revenge.
Sponsored by:

Senior Class Committee