The Covid-19 Pandemic and Security in Latin America
–
Virtual Middlebury
Open to the Public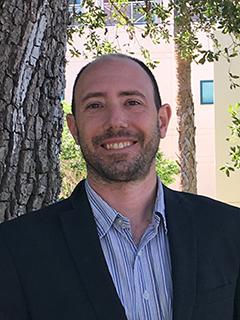 The Rohatyn Center for Global Affairs program on Security and Global Affairs presents Michael Touchton and "The Covid-19 Pandemic and Security in Latin America" via Zoom Webinar.
This talk will evaluate the ways that the Covid-19 pandemic has impacted security in Latin America. Prof. Touchton is the co-founder of the University of Miami Observatory for Covid-19 in the Americas. His research on measures to contain Covid-19 in Latin America combine with his comparative scholarship on politics in the region to bring new insights on the combined health and security challenges of the pandemic. Prof. Touchton will assess the ways that the pandemic has reshaped state policy and what this means for important outcomes, such as democracy and human rights, economic development, migration, trafficking, contentious politics and regional security policy.
Dr. Touchton studies the political economy of development and underdevelopment in a comparative setting. His areas of interest include how countries attract investment and promote economic growth, how they reduce poverty and promote human development, and how they redevelop following the departure of major industries. Much of his research occurs in Latin America, but Dr. Touchton has spent considerable time addressing these questions in many other parts of the developing world and the United States. Dr. Touchton's research informs his work in the classroom, and his courses cover a wide variety of topics in comparative politics, and international relations from introductory to graduate levels.
To join this webinar, use this Zoom link or visit the Rohatyn Center for Global Affairs events.
Sponsored by:

Rohatyn Center for Global Affairs