Davis Digital Pedagogy Zoom Session: Using An Editorial Pedagogy to Peer Review Students' Multimodal Texts-Cheryl Ball
–
Middlebury College
Middlebury, VT 05753
Closed to the Public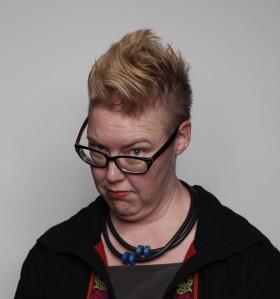 Cheryl E. Ball, Director, Digital Publishing Collaborative — Wayne State University; Editor, Kairos: A Journal of Rhetoric, Technology, and Pedagogy; Executive Director, Council of Editors of Learned Journals
In this session, Dr. Cheryl Ball will discuss the crossover work between editing the peer-reviewed journal Kairos: Rhetoric, Technology, and Pedagogy and teaching students how to assess their own scholarly multimedia texts (i.e., research-based digital media projects). This rhetorically based framework asks instructors to help students create assessment criteria based on the specific audience, genre, and context of their writing and can be applied across disciplines and project types. Dr. Ball will share sample student projects to discuss; participants may bring examples to the discussion as well.
This is an Online discussion.  Please use the URL to sign up.
Sponsored by the Digital Liberal Arts and Davis Educational Foundation.
Sponsored by:

Digital Liberal Arts (DLA)