Diné (Navajo) Health Concerns on the Global Stage: Transnational Politics of Uranium Mining, Settler Colonialism
–
Virtual Middlebury
Open to the Public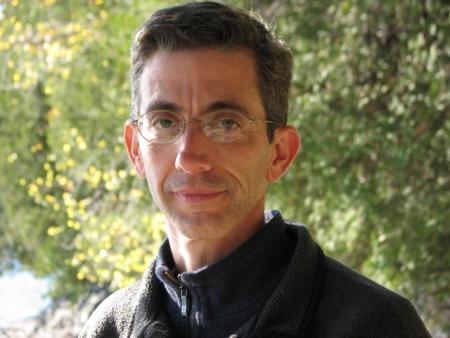 The RCGA International and Global Colloquium series presents Jacob Tropp, Middlebury College Professor of History and John Spencer Professor of African Studies, and the lecture "Diné (Navajo) Health Concerns on the Global Stage: Transnational Politics of Uranium Mining and Settler Colonialism in the Late 1970s to Early 1980s." Friday, January 21, 2022 from 12:30-1:30 pm.
The traumatic impacts of uranium mining on the Diné (Navajo) peoples of Arizona, New Mexico, and Utah in the late 20th century – including high cancer rates among Diné mineworkers and their families and the contamination of local reservation resources – have now become well known in both scholarly and popular accounts. Yet much less recognized is how these experiences were significant on a global stage, particularly for other marginalized groups similarly contending with settler colonial legacies and the expansive power of multinational uranium corporations. This lecture explores how the negative impacts of uranium mining on Diné health inflected transnational activist politics in diverse and distant contexts in the late 1970s and early 1980s – from various Aboriginal communities in northern Australia, contending with the impacts of new uranium mines on their rights, lands, and health, to Namibians struggling against the hazards of both uranium mining and political oppression by apartheid South Africa. Robert A. Jones '59 House conference room.
Sponsored by the Rohatyn Center for Global Affairs, the International and Global Colloquium offers students, faculty, and staff the opportunity to learn about global and international research activities. Speakers include Middlebury College faculty and alumni, as well as other scholars and professionals in the global arena.
To join this webinar, use this Zoom link or visit the Rohatyn Center for Global Affairs events.
Sponsored by:

Rohatyn Center for Global Affairs