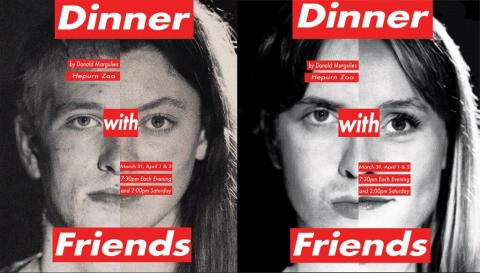 In this contemporary age when couples befriend other couples to find family companions with common ground, Dinner with Friends seeks to explore what happens when one of these romantic pairs breaks down, and the waves that can make across households.
Senior work in Acting: Wynn McClenahan, Francis Price & Gibson Grimm.
Intermediate independent work in directing for Caroline Armour.
Admission $5
Current COVID-19 guidelines for arts events are as follows:
Full vaccinations and boosters (or valid medical or religious exemptions) required.
Masks required.
If you have symptoms or have been exposed to or tested positive for COVID-19 within the past 5 days, you may not attend arts events.
Sponsored by:

Theatre