FFW: Growing with the Knoll: 20 Years in the Garden - Book Release Party!
–
Axinn Center Abernethy Room (221)
Old Chapel Road
Middlebury, VT 05753
View in Campus Map
Open to the Public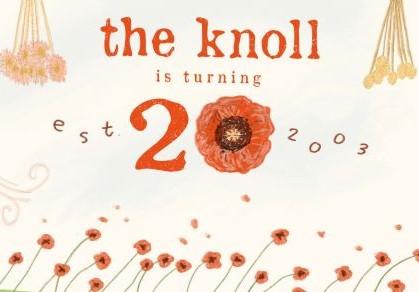 We're delighted to release our community sourced book filled with memories, photos, art, and poetry submitted by 60+ alumni, students, faculty, staff, and friends. Light refreshments provided, followed by a short program and readings from contributors. All are welcome to drop-in or linger to catch up with "Knolld friends." We will have copies of the book available for browsing and sale - you can also purchase yours online at the College Bookstore (forthcoming: release date is early September).
Sponsored by:

Environmental Affairs; The Knoll (Student Org)