High Impact Pedagogies for Quality, Equity, and Student Engagement
–
Virtual Middlebury
Closed to the Public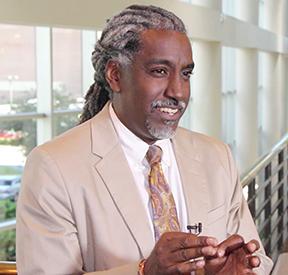 In this workshop by Timothy Eatman, Dean of the Honors Living-Learning Community and Associate Professor of Urban Education in the College of Arts & Sciences at Rutgers University, participants will consider what new ways of knowing and being are called for in our current moment at Middlebury, in higher education, and in the world we are preparing our students to enter. While working on inclusive pedagogies, such as community-connected and project-based learning, participants will consider how such elements as voice, inquiry, community connections, and agency can transform the student classroom experience.
Please register here: https://middlebury-ctlr.libcal.com/event/7479193
A continuation of the Center for Teaching, Learning, and Research's JTerm Contemporary Teaching series for faculty and staff.
Sponsored by:

The Center for Community Engagement; Center for Teaching, Learning and Research

Related URL: