Hip Hop: Urban Cadence: Street Scenes from Lagos and Johannesburg
–
Mahaney Arts Center, Museum of Art
72 Porter Field Road
Middlebury, VT 05753
View in Campus Map
Free
Open to the Public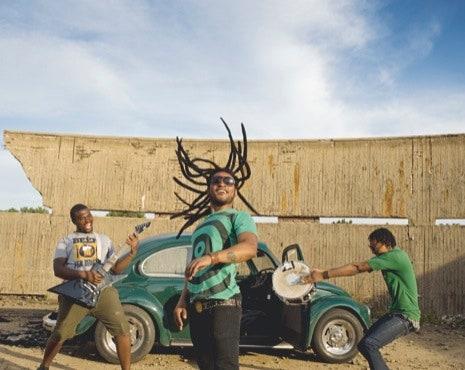 Urban Cadence tells the multifaceted stories of two urban environments—Lagos, Nigeria and Johannesburg, South Africa—experienced through the artistic expressions of photography and video.
African cities are growing rapidly, and these two cities have experienced this growth in diverse yet fascinating ways: the first as a mega-city, the latter as a center of industrial development. The street scenes in this exhibition represent the complex narratives of these urban areas: tales of migration, labor, desperation, success, hope, and imagination among others.
Here, these stories are woven together with the theme of cadence, which speaks to the rhythms of life. Cadence is the gait of the artist or inhabitants of the city as they move through urban spaces. Cadence is a visual rhythm an artist creates when telling the city's myriad stories. At the same time, it is a musical metaphor that artists draw on to speak about their images or their photographic practice. Whether sobering, humorous, or unexpected, the visuals of Urban Cadence challenge us to explore what it means to be urban in Africa in the early 21st century.
Artists include: Akinbode Akinbiyi, Akintunde Akinleye, Kelechi Amadi-Obi, Jude Anogwih, Jodi Bieber, Donna Kukama, Sabelo Mlangeni, Uche Okpa-Iroha, and Jo Ractliffe.
Event co-sponsored by the Middlebury Anti-Racism Task Force.
Sponsored by:

Museum of Art; Office of Institutional Diversity Equity & Inclusion; Dance