Howard E. Woodin Environmental Studies Colloquium Series
–
Franklin Environmental Center, The Orchard-Hillcrest 103
531 College Street
Middlebury, VT 05753
View in Campus Map
Open to the Public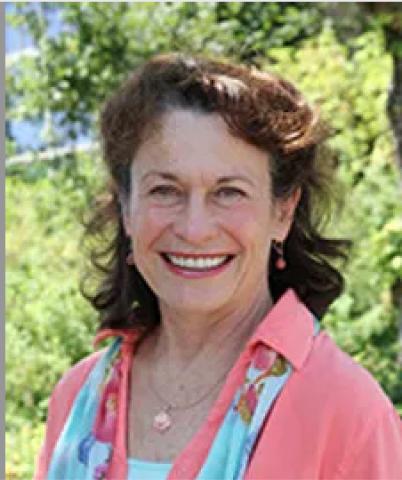 "Climate Theatre: Stories of Kinship, Community, and Climate Justice" by Theresa May, Faculty of Theatre, Environment and Indigenous Studies at the University of Oregon, and Artistic Director of the EMOS Ecodrama Playwrights Festival.
The arts have a vital role to play as we respond to the myriad challenges of the climate crisis. Through stories that illuminate human experience within the larger context of kinships on earth, theatre has a unique opportunity to help build the empathetic will that is a prerequisite to change. Dr. May will reflect on her work as founding artistic director of the EMOS Ecodrama Festival—a rotating festival of new plays on ecological and environmental justice themes. She will also discuss her ongoing work an allied/settler-descendant playwright, director and educator collaborating with Indigenous community members in the Pacific Northwest on projects such as Salmon Is Everything, which documents the grassroots movement that led to the largest dam demolition in history.
Theresa May is Professor in Theatre Arts at the University of Oregon where she received the Thomas F. Herman Distinguished Teaching Award and UO's Sustainability Award. She teaches Native theatre, Latinx dramatic literature, ecotheatre, as well as devising and performance courses. She helped initiate an elder-in-residence program at U Oregon through her collaboration with elder Marta Lu Clifford (Chinook, Cree, Confederated Tribes of Grand Ronde), with whom she teaches Native theatre, and storywork. She is co-founder of the EMOS Ecodrama Playwrights Festival (earthmattersonstage.org). and co-founder, with Marta Lu Clifford, Lori Tapahonso (Diné, Acoma Pueblo), of illioo Native Theatre of Oregon. Her recent book, Earth Matters on Stage: Ecology, Environment and American Theater (Routledge 2020), lays out the emergent critical lens of "ecodramaturgy." Other publications include, Salmon Is Everything: Community-based Theatre in the Klamath Watershed (OSU Press 2019); an edited volume, Readings in Performance and Ecology (edited with Wendy Arons) (Palgrave 2014); as well as articles and chapters that bridge performance studies and environmental humanities. She is co-founder of the EMOS Ecodrama Playwrights Festival and is currently working on a new play in collaboration with Native communities of Oregon.
Co-sponsored by the Climate Action Capacity Project, Environmental Affairs, the Theatre Department, and the Council on the Arts.
Sponsored by:

Arts Council; Environmental Studies; Theatre