Howard E. Woodin Environmental Studies Colloquium Series
–
Franklin Environmental Center, The Orchard-Hillcrest 103
531 College Street
Middlebury, VT 05753
View in Campus Map
Open to the Public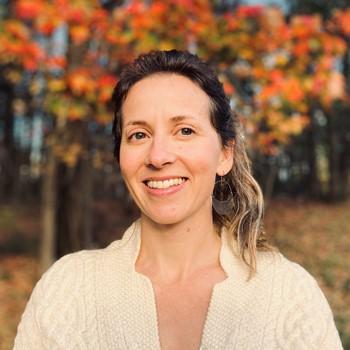 "Addressing Environmental Health Challenges through Litigation and Policy" by Elena Mihaly, Director, Conservation Law Foundation VT.
Elena is the Vice President and Director of CLF Vermont. She focuses on developing and implementing law and policy solutions to protect public health, hold polluters accountable, fight climate change, enhance community climate preparedness, and ensure all communities have equal access to a clean and healthy environment.
Elena has been with CLF since 2013, first as a Legal Fellow and then as a Staff Attorney and a Senior Attorney before stepping into her current role as Vice President and Director of CLF Vermont in 2021. Elena is admitted to practice in Vermont, New Hampshire, and Massachusetts. She holds a J.D. and Masters in Environmental Law and Policy from Vermont Law School, and a B.A. in Environmental Science from Colorado College.
When she's not fulfilling her CLF duties, Elena is managing her 120-acre farm and forest property in Norwich, Vermont, or exploring the natural world through climbing, skiing, or trail running with her husband, son, and cattle dog.
Sponsored by:

Environmental Studies