The Huddle and the Higher Ground
–
Mahaney Arts Center 221
72 Porter Field Road
Middlebury, VT 05753
View in Campus Map
Open to the Public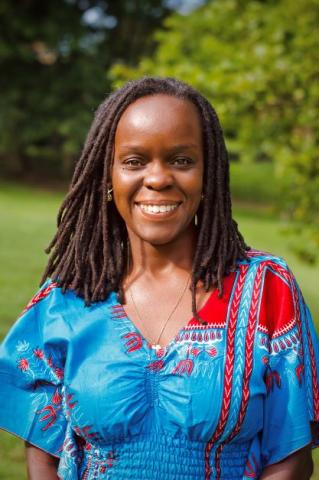 How do we retain our talented faculty and staff, and how do we ensure that we are all working towards building an inclusive community? Dr. Shonekan will discuss two programs she designed and implemented for faculty and staff. "The Huddle" is a mentoring program for junior faculty, and "Higher Ground" is a series of conversations within staff about inclusion and diversity. 
This event is immediately preceded by "Sorrow, Tears and Blood: The Enduring Legacy of the Afrobeat Prophet" (see separate listing).
Stephanie Shonekan is professor of ethnomusicology and Dean of the College of Arts and Humanities at the University of Maryland. Shonekan earned a doctorate in ethnomusicology and folklore with a minor in African American studies in 2003 from Indiana University. Her dual heritage combining West Africa with the West Indies allows her to straddle the Black world comfortably. She has published articles and book chapters on afrobeat, Fela Kuti, Nigerian and African American hip-hop, soul music and country music. Her publications explore the nexus where identity, history, culture and music meet. Her books include The Life of Camilla Williams: African American Classical Singer and Opera Diva (2011), Soul, Country, and the USA: Race and Identity in American Music Culture (2015), Black Lives Matter & Music (2018) and Black Resistance in the Americas (2018). She also wrote and produced a short film based on the mother of Fela Anikulapo Kuti, Lioness of Lisabi. The film was awarded first prize at the Chicago International Children's Film Festival in 2010 and by the Girls Inc. Film Festival in 2012. 
Vaccinations and boosters (or valid medical or religious exemptions) required. Masks optional (but welcome!) except under certain conditions.
Sponsored by:

Music