Itty Bitty: Tiny Books in Special Collections
–
Davis Family Library
110 Storrs Road
Middlebury, VT 05753
View in Campus Map
Closed to the Public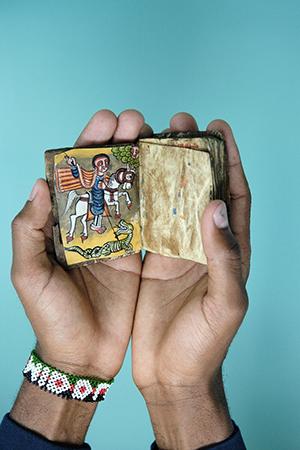 This exhibit is on display for the duration of the 2021-2022 academic year.
Special Collections' newest exhibit features our tiniest books, ranging from handwritten religious texts to cookbooks, children's books, and Shakespeare. The exhibit is installed in Davis Family Library on the Main Level, on the Lower Level in the Periodical Reading Area, and in the entry of Special Collections. View library hours here. Visit go/tinybooks for a virtual exhibit experience.
Open to the campus community only at this time.
Sponsored by:

College Libraries

Related URL: