The Loud Minority: Why Protests Matter in American Democracy
–
Virtual Middlebury
Open to the Public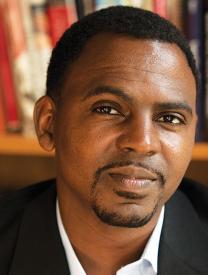 What effect do protests have on voters, politics, and elections? Drawing on historical evidence, statistical data, and detailed interviews about protest activity from the 1960s to the present, Daniel Gillion shows that protests affect every facet of the electoral process – from voter turnout to campaign contributions to incumbents' chances of reelection. Activists from 1960s civil rights demonstrators to Black Lives Matter protesters have shaped democracy by affecting voter behavior and heralding electoral change.
Daniel Q. Gillion is the Julie Beren Platt and Marc E. Platt Presidential Distinguished Professor of Political Science at the University of Pennsylvania. He completed his Ph.D. at the University of Rochester, where he was the distinguished Provost Fellow. He later went on to become the Ford Foundation Fellow and the Robert Wood Johnson Health Policy Scholar at Harvard University as well as the CSDP Research Scholar at Princeton. He is the author of the recently published book The Loud Minority: Why Protest Matters in American Democracy (Princeton University Press, 2020). 
Presented by the Rohatyn Center for Global Affairs Program on Global Anit-Racism.
To join this webinar, use this Zoom Link or visit the Rohatyn Center for Global Affairs events.
Sponsored by:

Rohatyn Center for Global Affairs