MCAB Presents: Patrisse Cullors - New York Times Bestselling Author, Educator, Artist and Abolitionist
–
Wilson Hall, McCullough Student Center
14 Old Chapel Road
Middlebury, VT 05753
View in Campus Map
Closed to the Public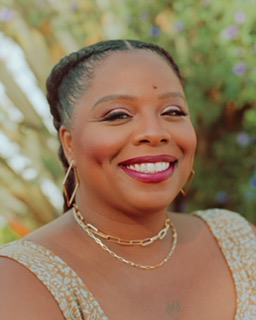 Patrisse Cullors is a New York Times bestselling author, educator, artist, and abolitionist from Los Angeles, CA. Co-founder and former Executive Director of the Black Lives Matter Global Network Foundation, Patrisse has been on the frontlines of abolitionist organizing for 20 years. Since she began the Black Lives Matter movement in 2013, it has expanded into a global foundation supporting Black-led movements in the US, UK, and Canada, and has been nominated for the 2021 Nobel Peace Prize.
As an outspoken artist and abolitionist, Patrisse combined these two passions in early February 2020 when she teamed up with Noé Olivas and Alexandre Dorriz to serve as Co-Founder and Creative Director of the Crenshaw Dairy Mart, a reimagined art gallery and studio dedicated to shifting the trauma-induced conditions of poverty and economic injustice, bridging cultural work and advocacy, and investigating ancestries through the lens of Inglewood and its community.
Only current Middlebury student ID holders will be led into the event, all other Middlebury students, faculty & staff can livestream the event.
Sponsored by:

Middlebury College Activities Board