Midd Humanists Interest Meeting
–
Axinn Center 220
Old Chapel Road
Middlebury, VT 05753
View in Campus Map
Closed to the Public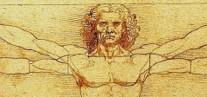 Midd Humanists is a non-theistic, inquiry-based, and action-centered collective of Middlebury students united by humanist principles and practices.
Join us to consider forming a discussion practice that explores, shares, and engages with questions and issues large and small, local and global, with others, and with compassion, reason, humility, grief, and joy.
Hosted by Bill Vitek, the Scott Center's Affiliate Humanist Chaplain. Bill is also a scholar in residence at Middlebury and directs the New Perennials Project. While Bill was raised in the Roman Catholic tradition and acknowledges its positive influences in his intellectual formation, he is a philosopher by training. Philosophy and humanism have been at the core of the fundamental assumptions guiding his life as a teacher, author, parent, friend, and citizen.
What does a humanist believe? There are many ways to answer this question. The following answer is adapted from The Humanist Society of Western New York:
Humanists believe that this is the only life of which we have certain knowledge and that we owe it to ourselves and others to make it the best life possible for ourselves and all with whom we share this fragile planet. They believe that when people are free to think for themselves, using reason and knowledge as their tools, they are best able to solve this world's problems. They appreciate art, literature, music and crafts that are our heritage from the past, and of the creativity that, if nourished, can continuously enrich our lives. Humanists enjoy the open-endedness of a quest and the freedom of discovery that this entails. Humanism is, in sum, a philosophy of those in love with life. 
For more information, contact Bill at wvitek@middlebury.edu Refreshments will be available. All are welcome.
Sponsored by:

Charles P. Scott Center for Spiritual and Religious Life