MiddLab Data Workshops: Intro to Geospatial Data in R
–
Virtual Middlebury
Closed to the Public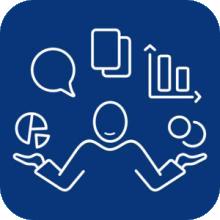 This lesson focuses on working with geospatial data - managing and understanding spatial data formats, understanding coordinate reference systems, and working with raster and vector data in R for analysis and visualization. We will learn the basics of working with spatial data in R, and will create basic but high quality maps.
Participants should have basic familiarity with R. If you are completely new to R, please be sure to attend the Introduction to R workshop on July 14, 2022.
Please click here to learn more and to register for this workshop.
Sponsored by:

Library