MiddLab Data Workshops: Python, Pt. 2
–
Virtual Middlebury
Closed to the Public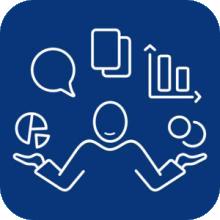 This pair of workshops is an introduction to programming and plotting in Python for people with little or no previous programming experience. It will cover use of interpreters (Python 3), visualization (matplotlib), data wrangling (pandas), notebooks (JupyterLab), and data platforms (Anaconda).
The companion session is scheduled for June 22, 2022.
Please click here to learn more and to register for this workshop.
Sponsored by:

Library