Middlebury Classic Quidditch Tournament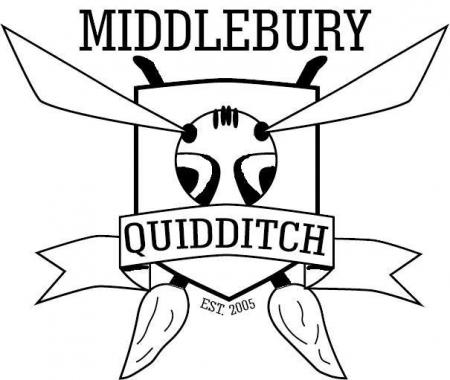 On Saturday, October 7, Middlebury College welcomes back a magical tradition, the Middlebury Classic Quidditch Tournament. Over a dozen teams from around New England, including residential commons' teams from the College, will battle for glory. Potion demonstrations, food trucks, acrobatics, and visiting bands will turn the tournament into a spectacular, daylong festival. The tournament will take place from 10 a.m. to 5 p.m. behind Battell Hall off of Route 125/College Street.
Muggle Quidditch was created at Middlebury College in 2005 and quickly spread to other schools. From 2005-2009, over 20 teams came to Vermont to compete in the World Cup. Since then, the sport's popularity has exploded, as the International Quidditch Association has organized tournaments for more than 500 teams across 26 countries. Now, Middlebury is excited, once again, to welcome Quidditch home.
After a few years of holding small tournaments, the Middlebury Quidditch Team is enthusiastically partnering with the greater Addison County community to host the festival. An abundance of organizations will be contributing their talents and passions, including the American Chemical Society, the Middlebury student acrobatics club Midd Acro, and visiting bands from Middlebury, Burlington, and New Jersey. All are welcome to enjoy potion demonstrations, acrobatics, juggling, live music, food trucks, and more.
The event is free and open to the public. No unaccompanied minors. More information and a day's schedule can be found online, here: www.facebook.com/events/2043780145841523/
Sponsored by:

Middlebury College Club Quadball

Related URL: