Music Gonna Teach: Decolonizing International Relations Theory through a Musical Exploration of Knowledge
–
Robert A. Jones '59 Conference Room
148 Hillcrest Road
Middlebury, VT 05753
View in Campus Map
Open to the Public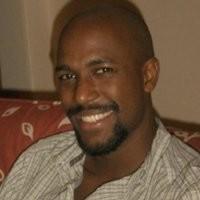 The RCGA International and Global Colloquium Series presents "Music Gonna Teach: Decolonizing International Relations Theory through a Musical Exploration of Knowledge" by Kemi Fuentes-George, associate professor of political science.
In order to "decolonize the discipline" of international relations theory (IR), scholars need to engage with forms of knowledge production that exist outside the traditionally understood academy. One such form is the rebel music of the Afro-Caribbean. Rebel music uses lyrical and musical elements to communicate ideas about global Black identity and anti-colonialism that originated in the pan-African philosophy and activism from scholars like DuBois and Garvey. Pan-Africanism, which is the intellectual basis of rebel music, emerged as a school of thought about world affairs in the late 19th and early 20th century, contemporary with what is understood as the canon of IR. However, whereas canonical IR was shaped by the colonialist sympathies of early scholars like Wilson, Schmitt, and Reinsch, rebel music and pan-Africanism critique(d) the role of globalized racist violence in creating the international order. Moreover, the colonialist/racialized logic of early canonical IR was reinforced by other forms of globalized knowledge in, for example, "classical" music theory. Thus, decolonizing IR requires paying attention to how ideas about race, order, and political citizenship are embedded, constituted, and challenged through all forms of globalized knowledge, including academia, music, and culture.
Lunch beginning at 12:15 pm (free to faculty, students, staff and alumni). RSVP to rcga@middlebury.edu for lunch. Presentation begins at 12:30 pm.
Sponsored by the Rohatyn Center for Global Affairs.
Sponsored by:

Rohatyn Center for Global Affairs